Review: 'Peter and the Starcatchers' has bad jokes and bad acting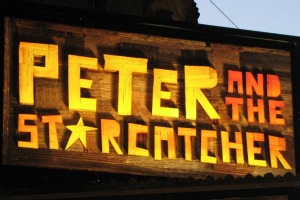 "Peter and the Starcatchers" was a bad play. The jokes weren't funny, and the acting was not very good.
One of the jokes that wasn't funny was the character Molly always saying "TTFN," which means "Ta ta for now."
A part in "Peter and the Starcatchers" with bad acting was a joke too. This was when they used people for doors, which I did not like. It was supposed to be a joke because the people who were doors made faces when they were opened.
One of the worst parts was the narration because it did not match the story.
About the Contributor
Patrick Zahradnik, Staff Reporter
I was born in Russia on January 19, 2001. I was very intelligent and cute, so do you like me now? My dad, Rich Zahradnik, runs the newspaper club. A...