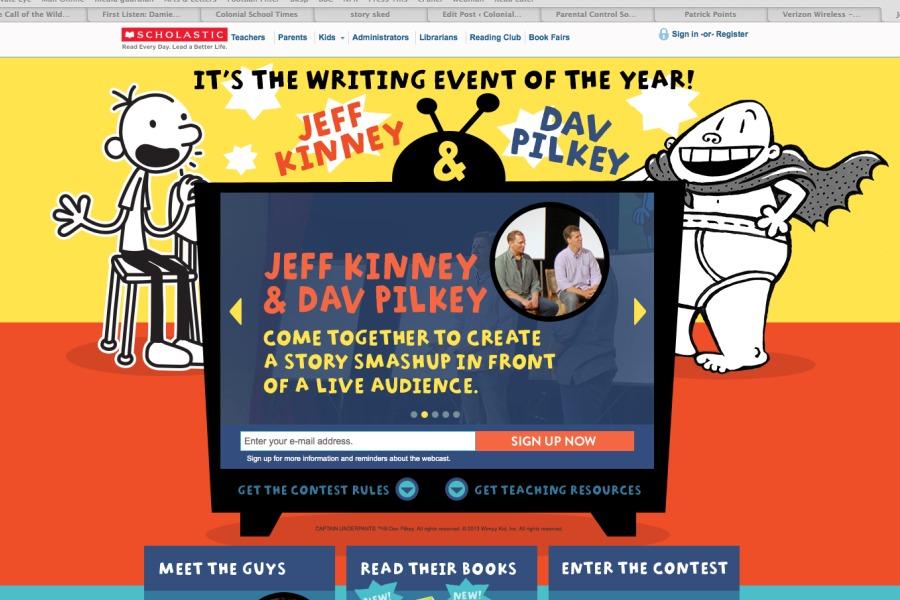 COLONIAL — The online Story Smashup featuring Jeff Kinney (author of the Diary of a Wimpy Kid series) and Dav Pilkey (author of the Captain Underpants series) was a big success. Many people watched it on the web on Jan. 15 and participated in creating a story.
Some New York City students attended live. The two successful authors created a story with help from the audience and an ending you get to make up yourself. The story was called "The Coco Adventures of Molly and Coco Puff."
Mr. Kinney and Mr. Pilkey also went against each other in challenges created by kids in the audience.
This event was a big celebration where both authors  worked together to show students how to write a story. It was the first time the two big authors ever came together.