Disney is remaking tons of their old movies; here are student thoughts (from our print edition)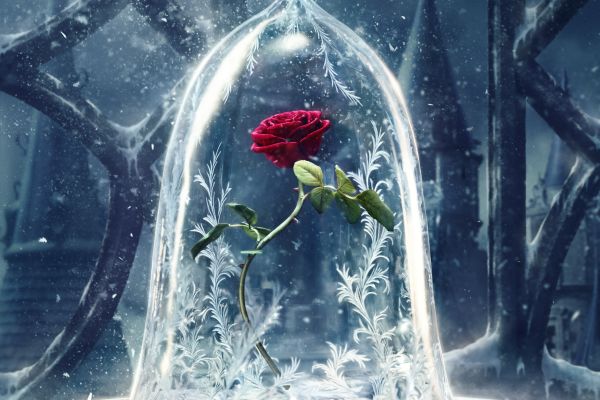 COLONIAL — Disney has been remaking lots of their old animated movies into live-action films. Students have different views on whether they like the cartoon classics or the films with real actors.
"Beauty and the Beast," the most recent movie to get this treatment, is about a girl named Belle who wants more in her life. Her dad gets captured by the Beast. She takes his place and learns to see past the ugliness of the Beast. Time passes, and surprisingly, they fall in love.
Matthew Dolka in class 5M said he loved "Beauty and the Beast."
"I would rate it five out of five," he said. Judging from the Disney movies that have been remade that he's seen, he thinks the movies coming next will not do as well as "Beauty and the Beast." He saw the remakes of "Cinderella" and "The Jungle Book." Matthew said they were not as good because they were pretty different from the cartoons.
"The Little Mermaid," another animated film that will be recreated with live actors, is about a mermaid named Ariel who wants to go above the water. She falls in love with a prince on land and makes a deal with Ursula the Sea Witch to get legs. She has a great time with the prince but she sold her voice to Ursula for her legs. When Ursula turns up with Ariel's voice and looks like her, Ariel has to stop the witch from taking her place and marrying the prince like she was supposed to.
Lucy Dolan in class 5MO said she loved "Beauty and the Beast." She said she is going to see the remake of "The Little Mermaid" with her family.
Ava Karame in class 3A and Laura Gin in class 4V both enjoyed "Beauty and the Beast" because they loved the cast.
Lark Martin, Timothy Magambo and Brewer Anderson in class 4G all liked "Beauty and The Beast."
Also on the Disney live-action calendar is "Mulan," which is about a girl named Mulan who has to help her father when the army needs soldiers. Mulan knows her father is too old to fight, so she cuts her hair and disguises herself as a man and fights in the army to take her father's place. Women aren't allowed in the army, and she gets hurt when the army finds out about her disguise. But before that she plays a big part in helping to win the war.
These are just a few of the movies that Disney is remaking. Some other films that Disney will recreate in live action are "Cruella," "Aladdin," "Peter Pan," "Tinker Bell," "Cinderella" and "Maleficent."
About the Contributor
Kira Findikyan, News Editor
Kira Findikyan loves everything pink. She loves soccer, acting, singing, basketball, newspaper and piano. Kira has an identical twin sister, older brother...