Most kids rate film 'Coco' highly; one doctor reports film causing nightmares for some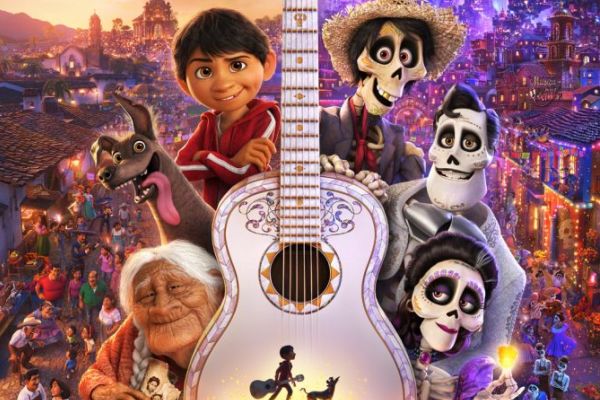 COLONIAL — The new movie "Coco" came out. Many Colonial students enjoyed the film.
The movie is about a boy Miguel who plays a guitar and needs to get blessed so he can turn back from being a ghost.
"The movie was sad but fun to watch," said Amelia Blake. "My favorite character was the boy. I would rate the movie an eight."
Will Russello said, "Coco was really good. My favorite character is the uncle. I would rate the movie a seven."
"The movie was okay, but a little bit sad," said Finbar Doyle. "I would rate the movie a seven."
Eva Stinger said, "I thought the movie was amazing….I would rate the movie a ten."
Leo Jurcic disagreed with the high rankings: "The movie was bad. I would rate the movie a one."
Lilly Reid said, "I like the movie a lot, but some of the times in the movie it can get sad."
"I think the movie was good and it showed a lot of history," said Alex Dolan. "I would rate the movie an eight."
The movie has had a negative impact on some kids, according to one doctor. Dr. Monica Kappor, who works in the ER at the biggest children's hospital in New York, said that kids came in and they were having nightmares with dead people all over the place.
View Comments (11)
About the Contributors
Anjali Shekher, Staff Reporter
My name is Anjali Shekher, and I love writing for the newspaper. I also love playing lacrosse. My hobbies are cooking, dancing, singing. I speak three...
Lucy Cole, Student Life Editor
My name is Lucy Cole, and my favorite things to do are Irish step dancing, go hiking and camping. I also like to surf, sail and play soccer.

I like...