Kids at Colonial want to take journey through 'A Wrinkle In Time'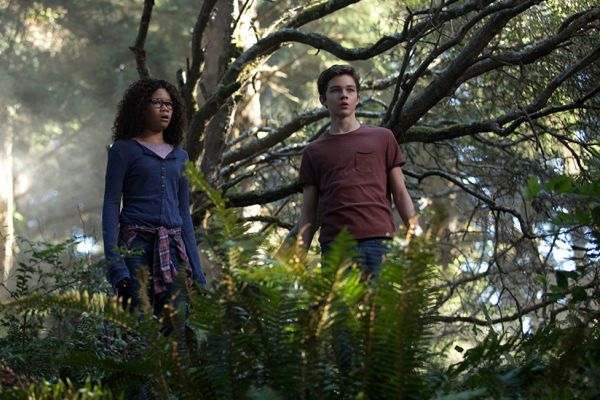 Hang on for a minute...we're trying to find some more stories you might like.
COLONIAL — "A Wrinkle In Time," which came out Feb. 26, has many students excited to watch the brand-new blockbuster.
"A Wrinkle In Time" is about a girl named Meg Murry (Storm Reid) and her little brother, Charles Wallace. Their father has been missing for years. Meg sets out on an adventure to find Mr. Murry. She meets characters such as Mrs. Which (Oprah Winfrey), Mrs. Who (Mindy Kaling) and Mrs. Whatsit (Reese Witherspoon).
Juliet Hetzer (5H) watched the film. "I really liked the movie," she said. "I liked the emotions and actions."
"
I think it will be full of little kid superpowers."
— Jonah Snyder
The movie is based on Madeleine L'Engle's classic book of the same name. The film, which is two hours long, is rated PG and the production companies are Walt Disney Pictures and Bedrock Studios. It was directed by Ava DuVernay.
"My teacher is reading 'A Wrinkle In Time' to us, and lots of my friends saw it and loved it," said Laura Gin (5H), who hasn't gone to the movie yet, but wants to.
Jonah Snyder (5S) isn't interested: "I think it will be full of little kid superpowers."
"I am interested in watching the movie because I got the book, and I read the books before watching the movie," said Jada-Lynn Baez (5S).
Josie Leff (5S) agreed with Jada. "I like fantasy such as Harry Potter and Narnia so I think I will like it. I also like action and adventure."
According to the website Rotten Tomatoes, 41 percent of watchers liked the movie. It is rated 4.2/10 on IMDb.

About the Writer
Gillian Ho, Student Life Editor
Hi, my name is Gillian, and I am in 5S. My favorite color is purple, and my birthday is Oct. 19. My favorite books are "Wonder" and "I Will Always Write...