Students celebrate Earth Day with walk-to-school parade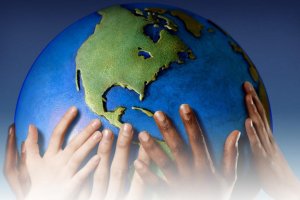 THE STREETS OF PELHAM — A walk-to-school day parade occurred on April 11 with four different stations that Colonial School's students marched from.
The purpose of the event was to get students to walk to school. This was held on Earth Day to help save the planet, and the parade was sponsored by the Colonial student government.
The four starting points were at the Pelham train station, Monterey Avenue and Boulevard, 340 Highbrook Ave., and Boulevard and Pelhamdale Avenue. At each station, there were captains from student government with signs. The students went to the station they lived closest to.
"We can help protect the environment and have fun by walking together to school," the student government said in its announcement. "We can be a parade as we gather and walk to school."
About the Contributor
Nora McGowan, Staff Reporter
My name is Nora McGowan. I am nine and I write some articles that are in the Colonial Times newspaper. I like to play instruments and I do two sports,...