Mrs. Cavalli talks about humor, why she picked teaching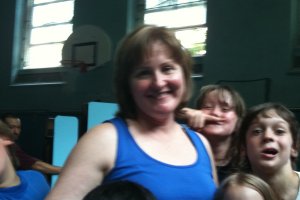 COLONIAL SCHOOL — Mrs. Cavalli, one of the second grade teachers, tells lots of jokes and comes up with them off the top of her head. She also remembers them from her childhood.
"I like teaching kids how to read and teaching them independence," said Mrs. Cavalli.
The new library is Mrs. Cavalli's favorite part of the school. "It looks like a real library," she said.
Mrs. Cavalli has taught Kindergarten through third grade, so now if she couldn't teach second grade she would teach fourth or fifth.
In the past, Mrs Cavalli was a sales manager. She said she wanted to be a lawyer, but at that time, she had to deal with a tragedy. Later she decided to be a second-grade teacher at Colonial School.
About the Contributor
Kristina Roksvold, News Editor
Hi, my name is Kristina Roksvold. I am 10 years old, and I'm a staff reporter on the Colonial School Times. I enjoy being a part of the newspaper because...