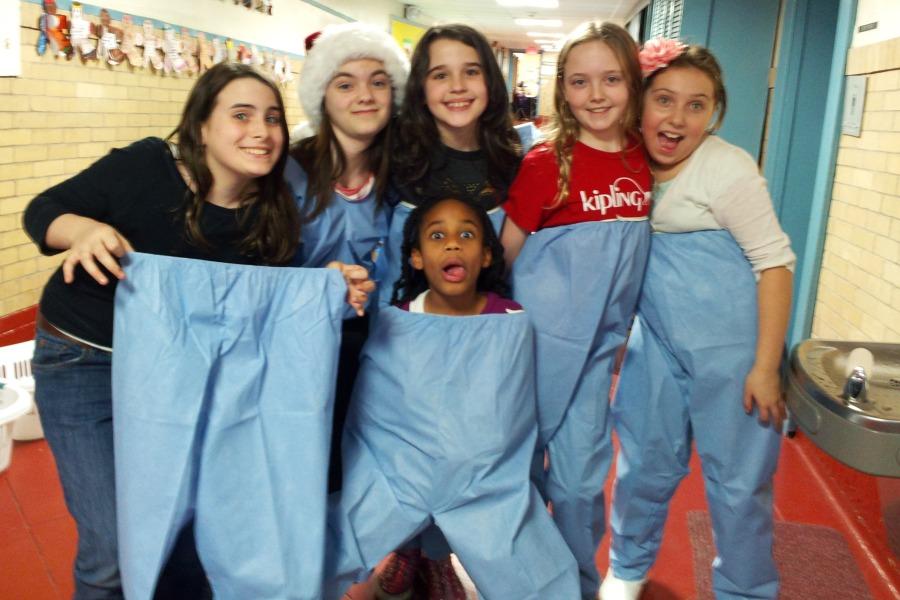 Colonial Times file photo
COLONIAL GYM — More than 30 people donated blood on Dec. 14 at the school's blood drive, saving about 90 people's lives.
As patients slowly filed in one by one, they were questioned and given iron tests see if their blood iron was right. They bravely sat down and donated blood. When that was done, they slowly but proudly walked across the gym and had something to eat to get their heart pumping more blood for themselves.
Liz Fear donated blood for the first time and admitted that she was nervous but knew it was something good to do. She also wanted to donate blood because her blood is a type that everybody can have put into their body, O negative.
"I was excited but nervous, and I feel good that I did it now," Ms. Fear said in an interview.
When Kathryn Paige, a former Colonial parent, started the blood drive about five years ago, Dr. Janet Rothstein, the former principal had her do one at Colonial.