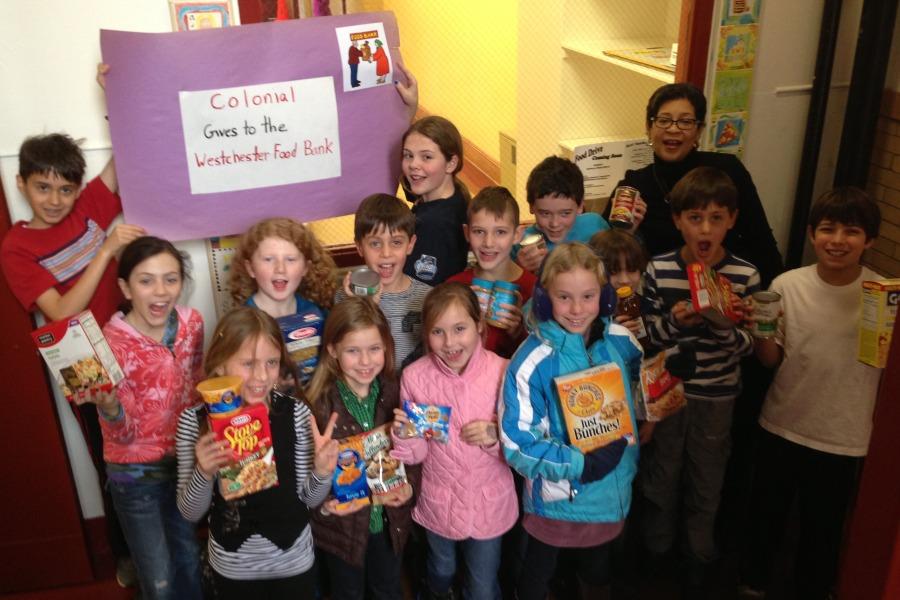 COLONIAL SCHOOL — Have you ever heard of the food drive? In the food drive, you can donate food to the people in the world who don't have it to eat every day like you do.
If you donate food, you will go to bed knowing that you made someone happy because they got a meal from you. Every year, Colonial School has donated plenty of food for the food drive and that streak will continue with the current drive.
The food drive has been run by the New York State United Teachers (NYSUT) for over 20 years. Mrs. Claire Cavalli, a fourth grade teacher and a vice president of the Pelham Teachers Association, has been working on the food drive at Colonial for about 10 years. The drive is also supported by the student government.
Mrs. Kim Norman, the student government advisor, said the food drive is a worthy cause and she has been doing it for three years.
Connor Kagel, a student government class representative for 5H, said, "I think the food drive is a good idea because it helps people."
Chris Carey (5H), who is also in student government, said "the food drive is a good idea because everybody gets a meal."
If you want to donate, you can drop the food off at Colonial School. The drive needs canned and nonperishable foods.