Mid-year printed edition: New schools superintendent ready for journey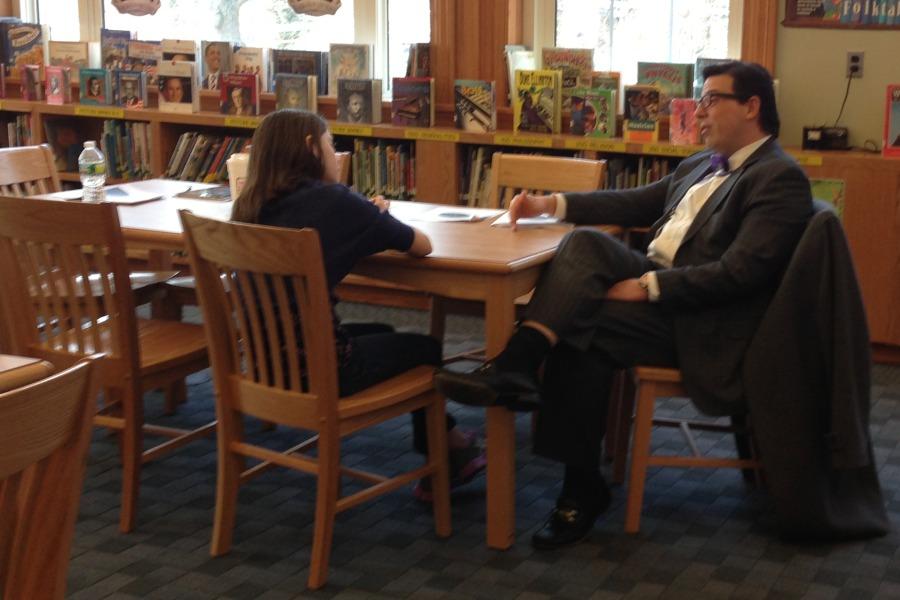 COLONIAL SCHOOL — Mr. Peter Giarrizzo is excited to lead the Pelham Union Free School District as the new superintendent of schools. Mr. Giarrizzo will start his new job in July.
"I am excited because it is a great new adventure for me, and we have a lot of fun things here," Mr. Giarrizzo said in an interview. "I am excited for the iPads and the plans for what will happen next in Pelham. This district is great, but I am most excited about trying to figure out how to make this district even better."
Mr. Giarrizzo is currently the assistant superintendent for curriculum, instruction and personnel for the Pelham school district. He replaces Dr. Dennis Lauro, who retired in December.
According to Mr. Giarrizzo, the first duty on his list when he becomes superintendent is to make sure all the schools are ready for the new school year.
Mr. Giarrizzo said he learned from his mother about helping kids. "When I was 12 or 14, my mother told me to do volunteer work, so I went to work with wheelchair kids at Camp Anchor." He has been working with kids ever since.
The big question is, what made Mr. Giarrizzo want to be the superintendent in Pelham? "I like to lead people and like kids a lot," he said. "As a superintendent, I get to shape that for everybody."
In his free time, Mr. Giarrizzo said, "I hang out with my family. I have two sons, and we spend a lot of time watching soccer games, exercising and reading."
(This story was originally published in the mid-year printed edition of the Colonial Times.)
About the Contributor
Charlotte Howard, News Editor
Hi, my name is Charlotte and I am a newspaper editor for the Colonial Times.  I am in class 5-V  and I am doing news for the Colonial Times.  Some...