Update: Colonial 24 Math Game team wins district title; fourth grader Aidan Resnick takes first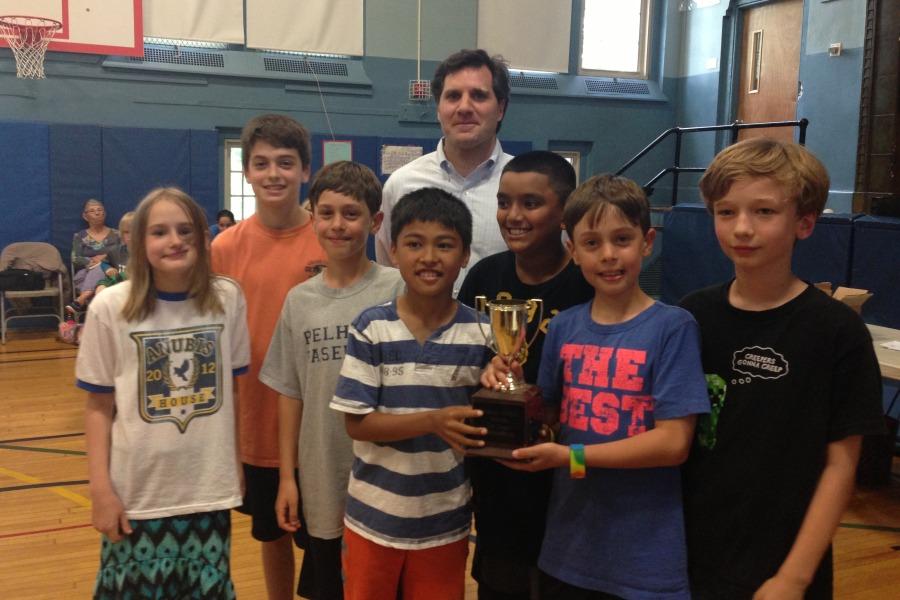 SIWANOY GYM – Twenty-four fourth and fifth graders competed in the school district's 24 Game tournament. Players were tapping cards here and there. It was very intense.
Six people moved on to the district tournament from Colonial. They were Aidan Resnick (4M), Christian Shiels (4M), Matthew Alexander (4M), Maxwell Resnick (4C), Rishi Basu (5V) and Andy Radvani (5V). Colonial won the team title this year, and Aidan won the indivisual trophy. Pretty much all the competitors were really nervous but also confident.
"I remember how nervous I was when they were counting up the points in the final round," said champion Aidan.
"I felt so nervous and hungry for the twizzlers," said Matthew. "The 24 tournament was very hard."
About the Contributor
Christian Shiels, Staff Reporter
COLONIAL SCHOOL — The life of Christian, a biography. Christian is a nine year old boy who lives with a younger sister, an older brother, a mom, a dad...