Emilia Privat and Charlotte Howard, last year's News Editors, named Colonial's Outstanding Journalists for 2012-2013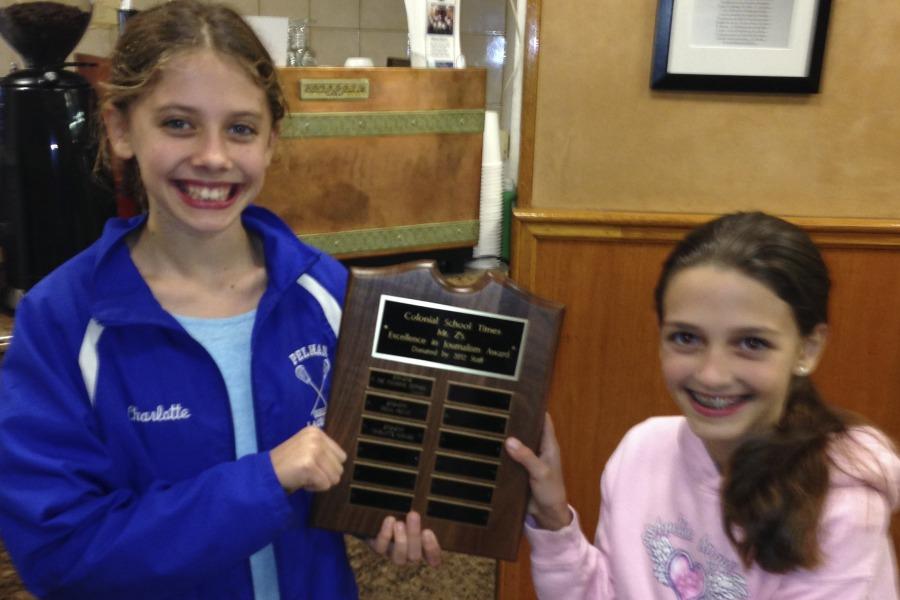 COLONIAL LIBRARY — Emilia Privat and Charlotte Howard, both News Editors for this newspaper during the last school year, have been named Colonial School's 2012-2013 Outstanding Journalists.
Charlotte and Emilia often collaborated on stories while running the online paper's news section. Emilia filed 47 stories during her two years on the paper, including reports from France, Spain and Portugal during summer vacations. Charlotte wrote 22 stories and was the first fourth grade reporter to work on the paper as "independent study" because she could not attend club meetings. Her work paved the way for other students to participate on the paper in that way.
You can see their bios and links to all their stories here:
A plaque honoring students named Outstanding Journalists each year is hanging in the school. The awards program, including the plaque, was a gift from the 2011-12 staff to me.