Former editors visit Colonial Times to talk about middle school, newspaper
COLONIAL LIBRARY — Past editors of the Colonial Times, now sixth graders, visited Colonial to talk to the current editors and reporters about hectic times as school newspaper staffers.
The students also talked about how to survive middle school.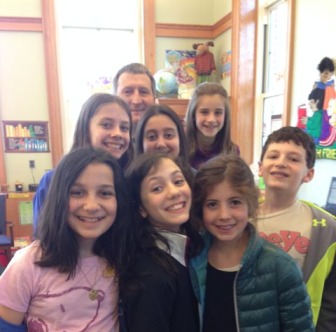 Speaking were former editors Annika Jawanda, Phoebe Rothschild, Charlie Pedorella, Julia Rosenburg, Charlotte Howard, Anna Shampanier-Bowen and Carly McNamara. They all attend Pelham Middle School.
"Middle school is so much fun," said Julia. "But hand in your work on time!"
Asked about favorite Colonial Times assignments, Phoebe said, "I liked how at the Spring Fling we got to update live what was happening."
Each student also shared what they did not like about the Colonial newspaper and how much fun they had on the editors' field trip to New York City.
In middle school, study hall is a great time to do homework and widen your imagination, said several of the sixth graders.
The middle schoolers also reported that they have lunch at 10:27 am, PE every other day, and have different teachers for every class.