Teachers appreciated with big celebration planned and run by Student Government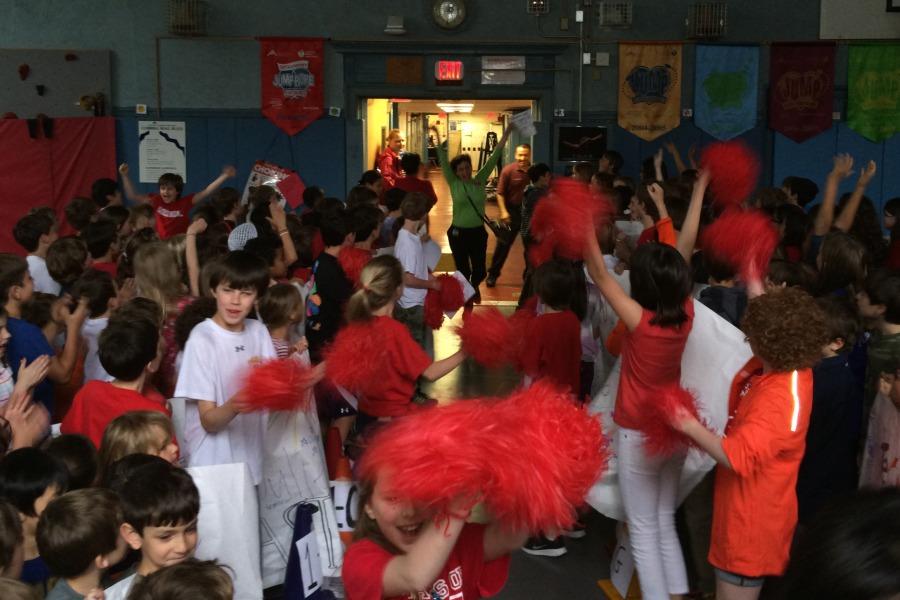 COLONIAL GYM — In honor of Teacher Appreciation Week, the Student Government planned, created and held a creative celebration for Colonial's teachers on May 8.
Ms. Nancy Baird, the art teacher, said, "I think it was nice for the children to organize the celebration."
For teacher appreciation last year, it was a surprise that the teachers were told was a "safety meeting."
This year was very different than last year. The student government planned it this time. They ran it, made posters and banners, gave trophies and read a book called "Mrs. Spitzer's Garden." The book talks about the wise teacher Mrs. Spitzer and what happens in her garden all year.
"This year was a lot different than last year's," said Tisya Sharma (4M). "It was louder, a totally different theme. It was inside and it was run by the Student Government."
The ceremony started with classes. The Student Government took over the classes they chose. As soon as all of the classes arrived, Mrs. Wilson began speaking. She told the students about the celebration. Then came the teachers. Kids were shouting, screaming and waving banners. Not only were the teachers happy with that, but they probably got a surprise from the pom-poms.
About the Contributor
Ella Miller, A&E Editor
Hi, Ella Miller here. I am an editor for A&E. I love reporting and getting other people's side of the story. I LOVE basketball and play for Hooperstown....