Sixth graders share middle school experiences with parents of fifth graders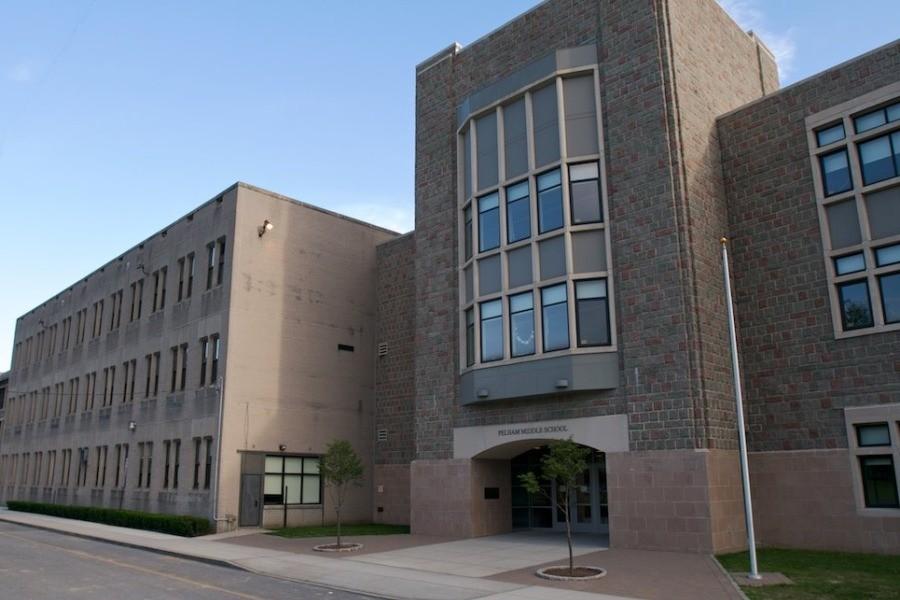 PMS — Pelham Middle School organized a middle school orientation night last week for parents of current fifth grade students.
Four sixth graders, including former Colonial Times news editor Lila Caminiti, shared their experiences with the parents. The students said the transition from elementary school to middle school was a big one. There were some challenges in the beginning of the school year, but overall it was smooth and pleasant.
The main problem that every student mentioned was they were afraid of the lockers and the codes. On the first day, the main thing everyone was thinking about is how are they going to open their lockers. What if my locker is high up and I'm short? What if I forget the code?
Another major change from elementary school is switching classes during the day. Some of the classes are on separate floors of the building, and you only get three minutes to go from class to class. Gym is especially hard because you have to change during that short period of time.
Most Colonial, Siwanoy, Prospect Hills and Hutchinson graduates go to Pelham Middle School. Since all four schools come together in one middle school, some friends are lost and some new ones are made. It can become hard to maintain friends, said the sixth graders.
Sixth grade is split into two teams, the A team and the B team. The teams help teachers organize, but if your friends are in a different team then you won't have any classes with them. The sixth graders said they were initially afraid about their new peers and teachers being mean to them. Surprisingly, they found that everyone was very nice and the stories of mean kids in middle school that we read in books are not true at all.
Some parents expressed concern on hearing that lunch starts as early as 10:30 AM and ends at 11:15 AM. Also there is no snack break except for snack passes. The middle school principal, Mr. Robert Roelle, assured parents that no kid would starve and suggested that children change their eating times.
One of the sixth grade students mentioned that time management is very important. Daily homework is manageable and can be finished during study hall. However, for long-term assignments, it's best to do a little bit each day. Every day after school from 2:51 to 3:11 pm there is Academy Time. The purpose of Academy Time is if you have a question about your school work you can go to your teacher and ask her or him.
There are many fun incentives in middle school. Whenever you do a good deed—like, for example, returning a lost item to the office—you can get a snack pass or an easy pass. An easy pass allows you to go directly to the front of the lunch line. A snack pass allows you to go and get a snack during study hall, and you can eat it while reading or working. Also, there are many after-school clubs: art, theater, robotics, math and newspaper. There is a program for basketball every morning starting at 7:30 am. Also for working parents, kids are allowed to be dropped at 7 am to wait in the lobby and hang out with each other.
Are you looking forward to middle school? In the comment section below, you can tell us what your fears and fancies are about middle school.
About the Contributor
Tisya Sharma, News Editor
I am Tisya Sharma, student of 5V. This is my third year at Colonial, and I love it. This year, I am a News Editor for the Colonial Times. I am involved...