Mrs. Wilson celebrates 18 years at Colonial School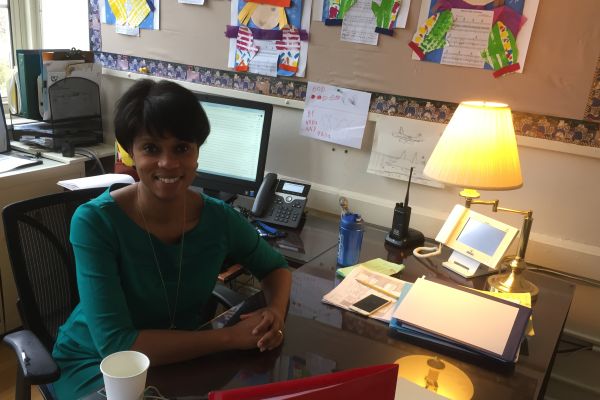 PRINCIPAL'S OFFICE — Principal Tonya Wilson is celebrating her 18th year at Colonial School.
Mrs. Wilson was a fourth grade teacher before she was named the principal. She said she enjoyed both jobs.
Mrs. Wilson said that "the year has been going wonderfully and there's some great events happening this year, like family nights with crafts."
She said if she could add anything to the school, it would be a new playground for the students.
Mrs. Wilson is a great principal for the school, so remember to congratulate her on her 18 years at Colonial.
About the Contributor
Plum Durham, Staff Reporter
Plum Durham spends most of her time playing sports. Her favorite sport is lacrosse. Every Friday, she waits for the lunch bell to ring so she can find...