Live Blog: Constitution Works as experienced by 5th grade judges and attorneys
Hang on for a minute...we're trying to find some more stories you might like.
BROOKLYN — This is the Colonial Times News Network (CTNN) liveblogging from the bus after arguments at the U.S. Federal Bankruptcy Court on the historic (mock) Denver Dispatch v. United States case before the Supreme Court. Let's hear from some of the participants in this unprecedented double high court hearing, the culmination of the fifth grade's Constitution Works program.
U.S Government Chief Attorney Matthew Michailoff: "One hour of waiting and finally the government's turn to speak; my heart is beating. I make my opening argument, and I feel so much better. Until I stumble upon a question, so I ask, 'May I speak with my fellow attorneys.' After I answer the question, I feel great hopes for my team."
Denver Dispatch Attorney Julia Kindig: "When I walked into the courtroom, I started to talk really fast, my hands were shaking and my heart was beating faster than ever before. I sat down and listened for directions. As we started to walk toward the Denver Dispatch side of the courtroom, my heart started beating even faster. The first four people went, and then it was my turn. I walked up to the podium, adjusted the microphone and started my argument. As the Justices were looking at me and writing things down, I was giving my opinion and I was supporting the Denver Dispatch."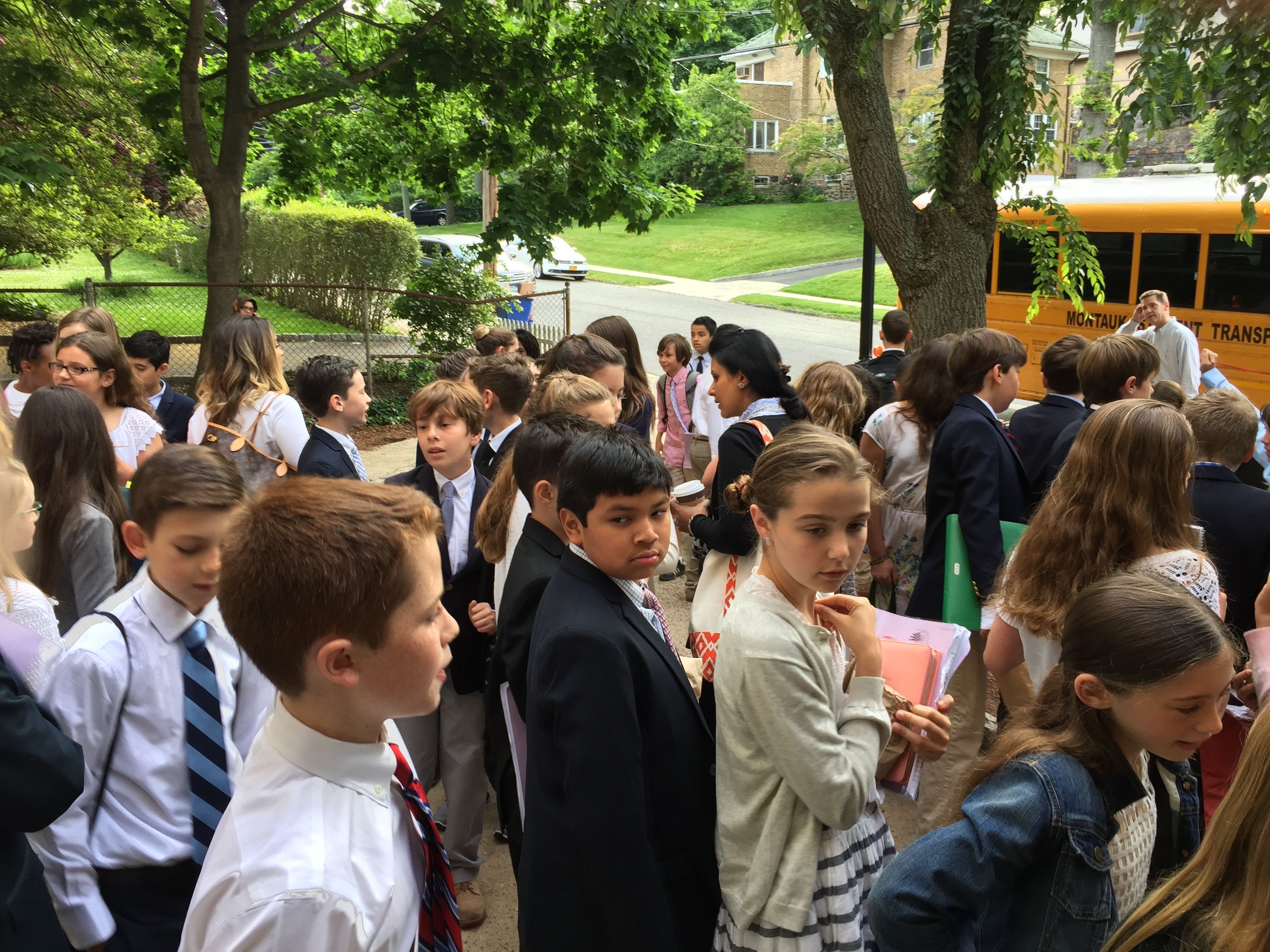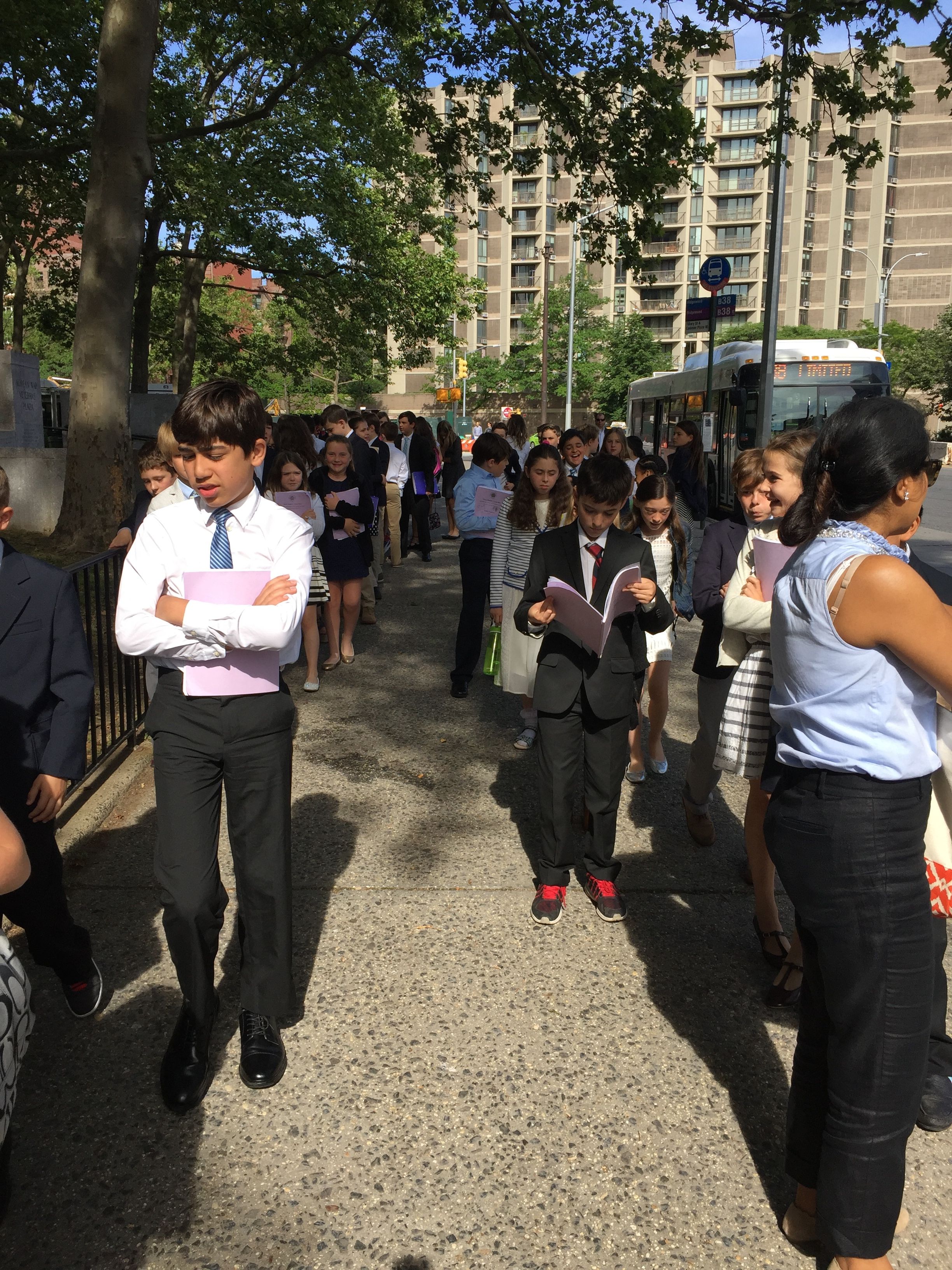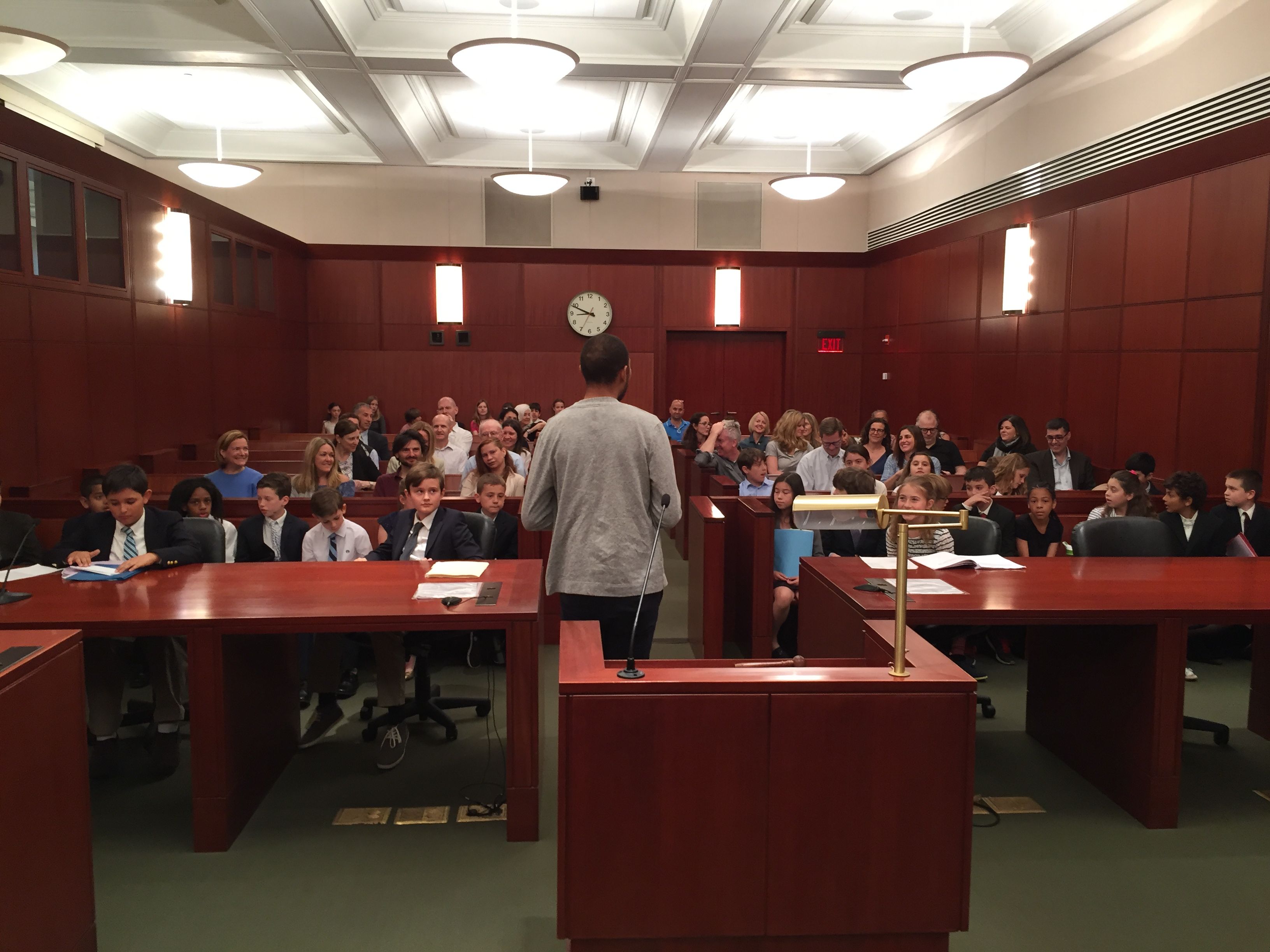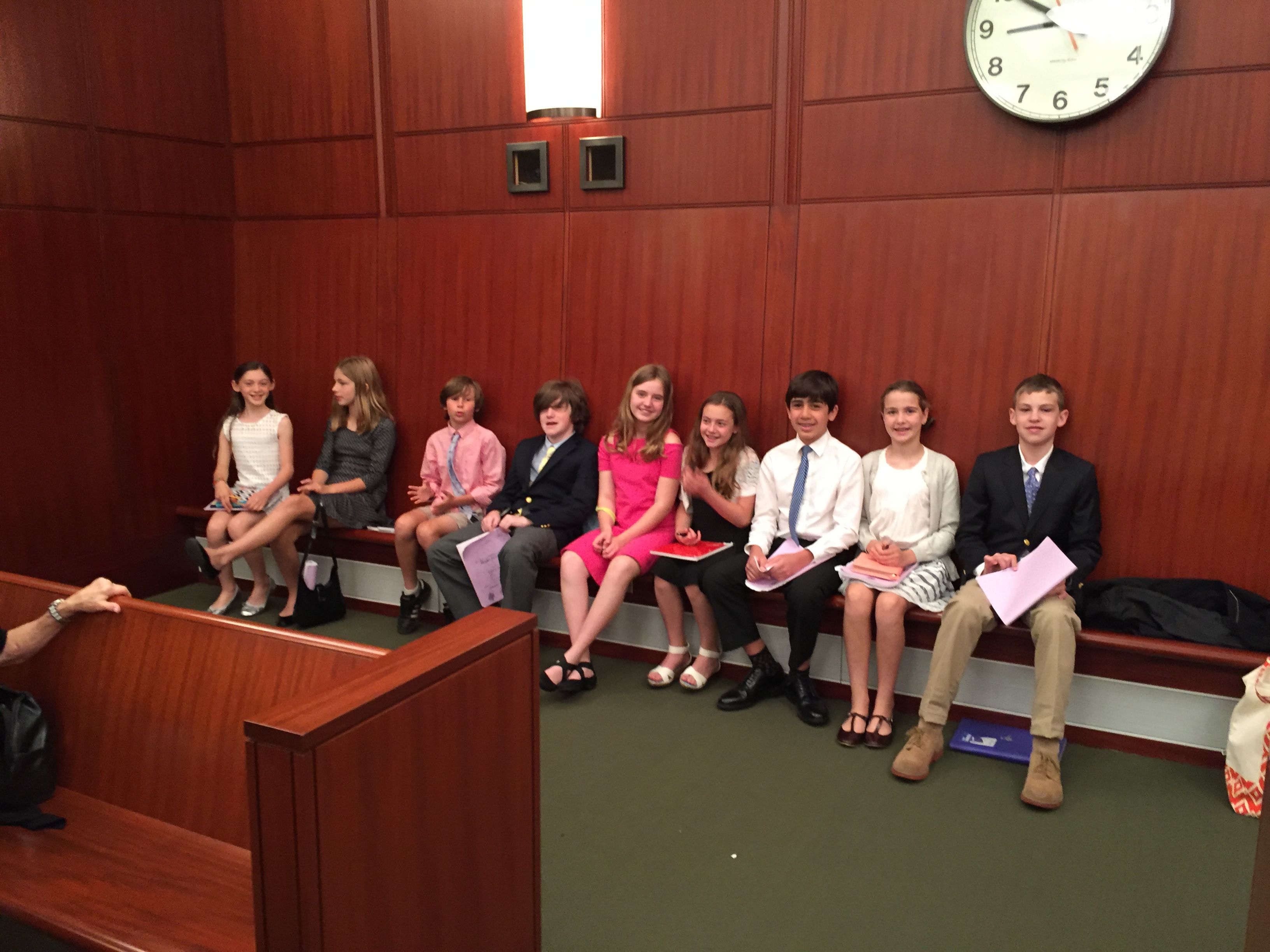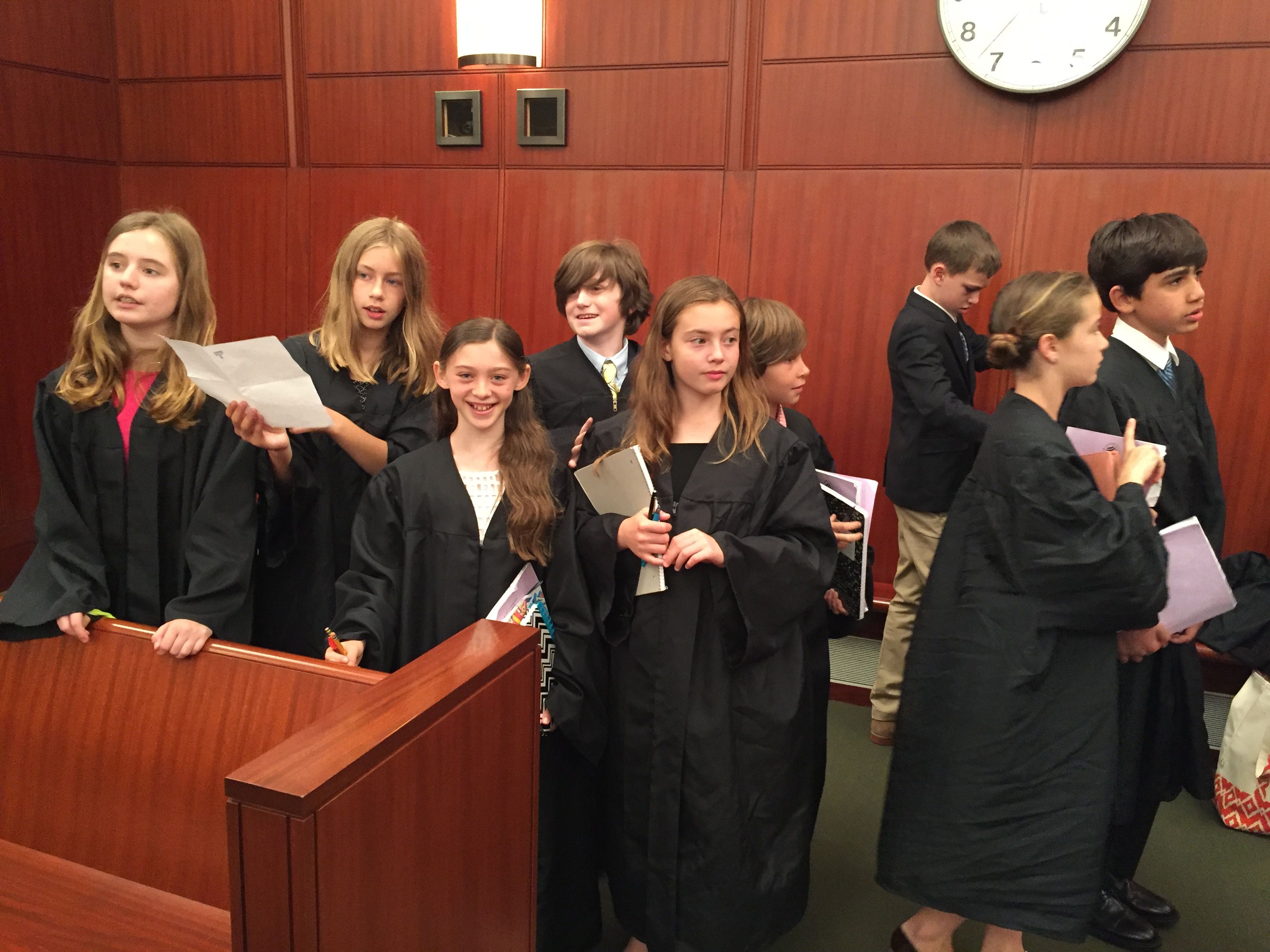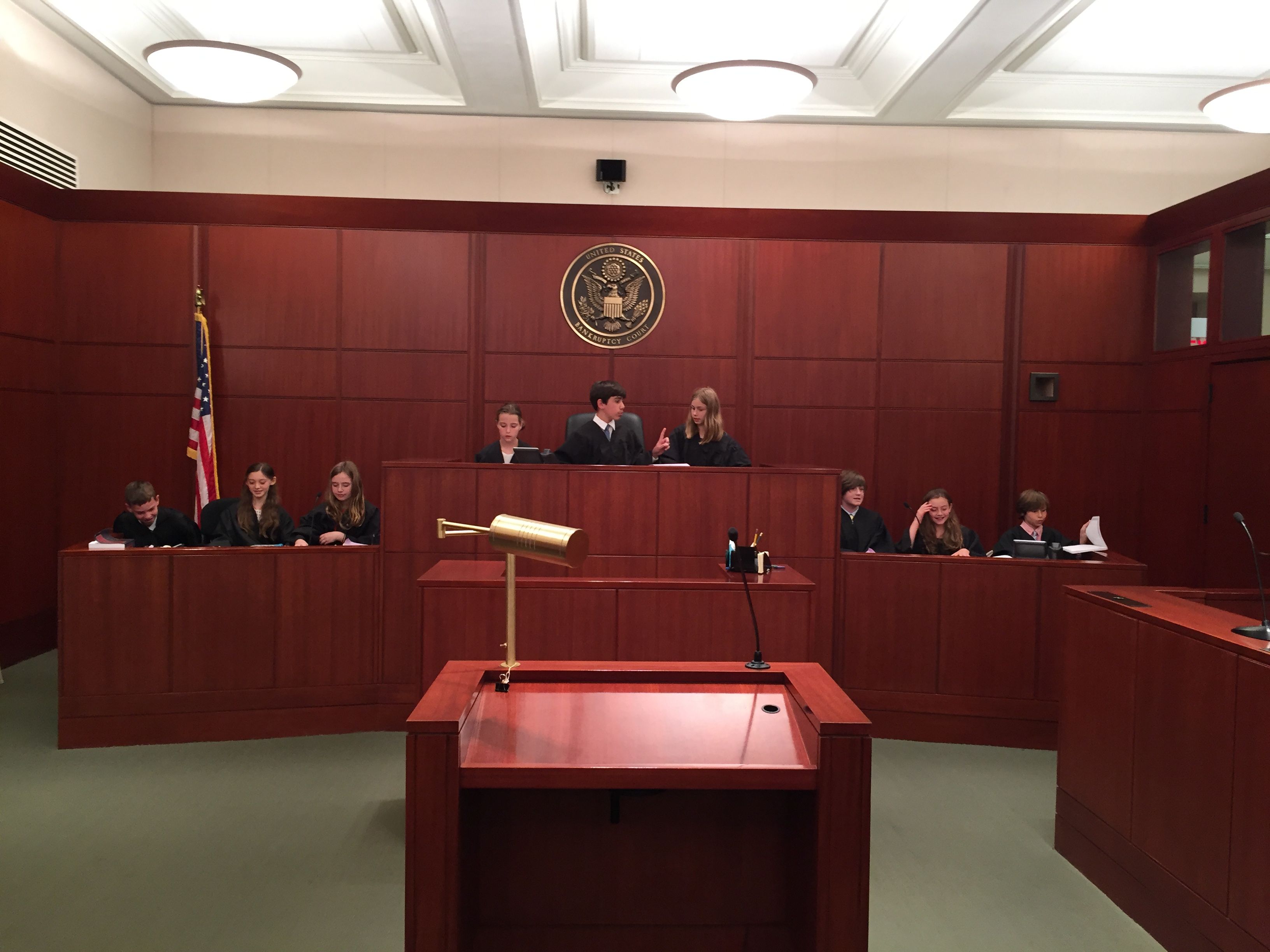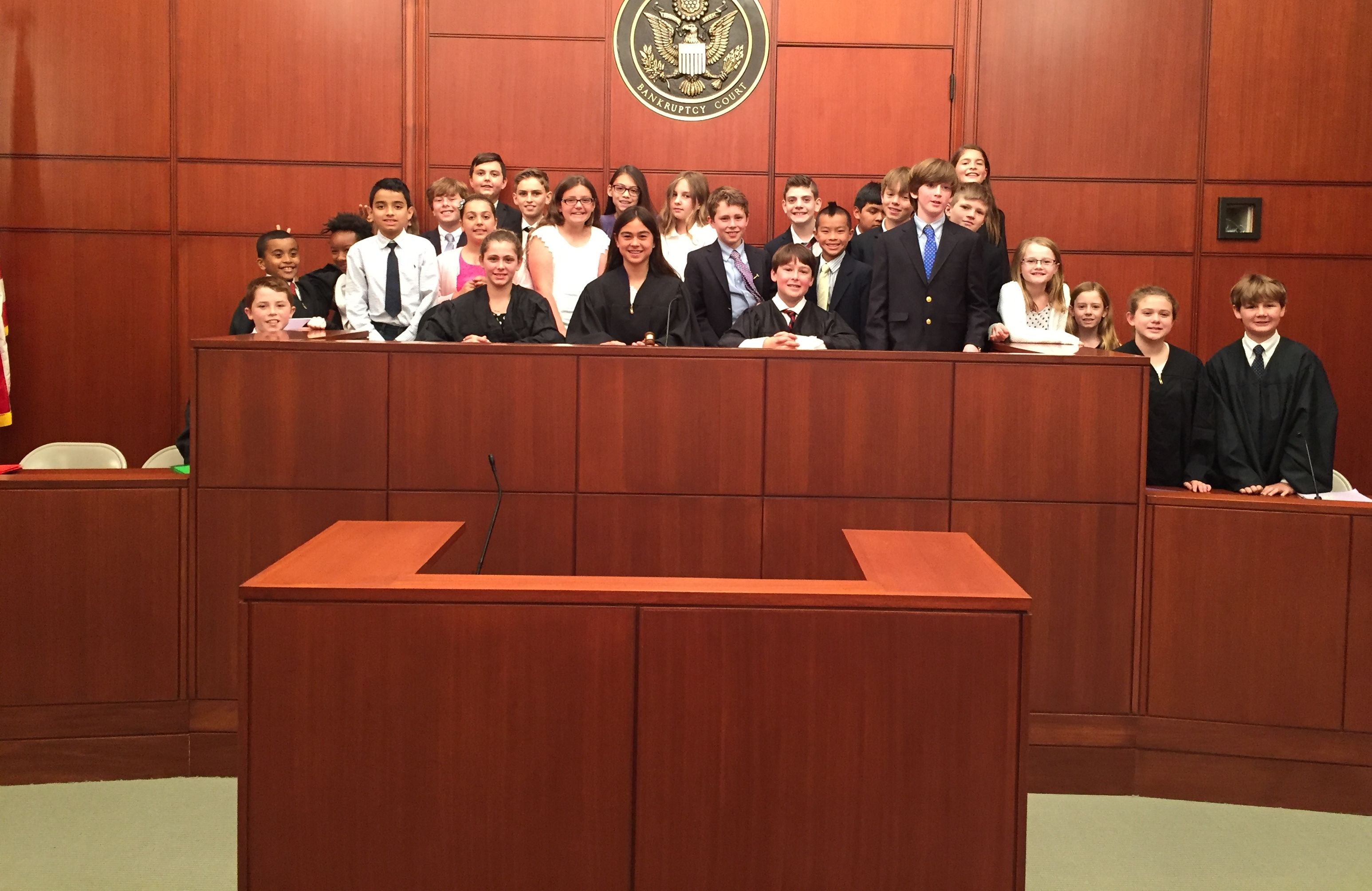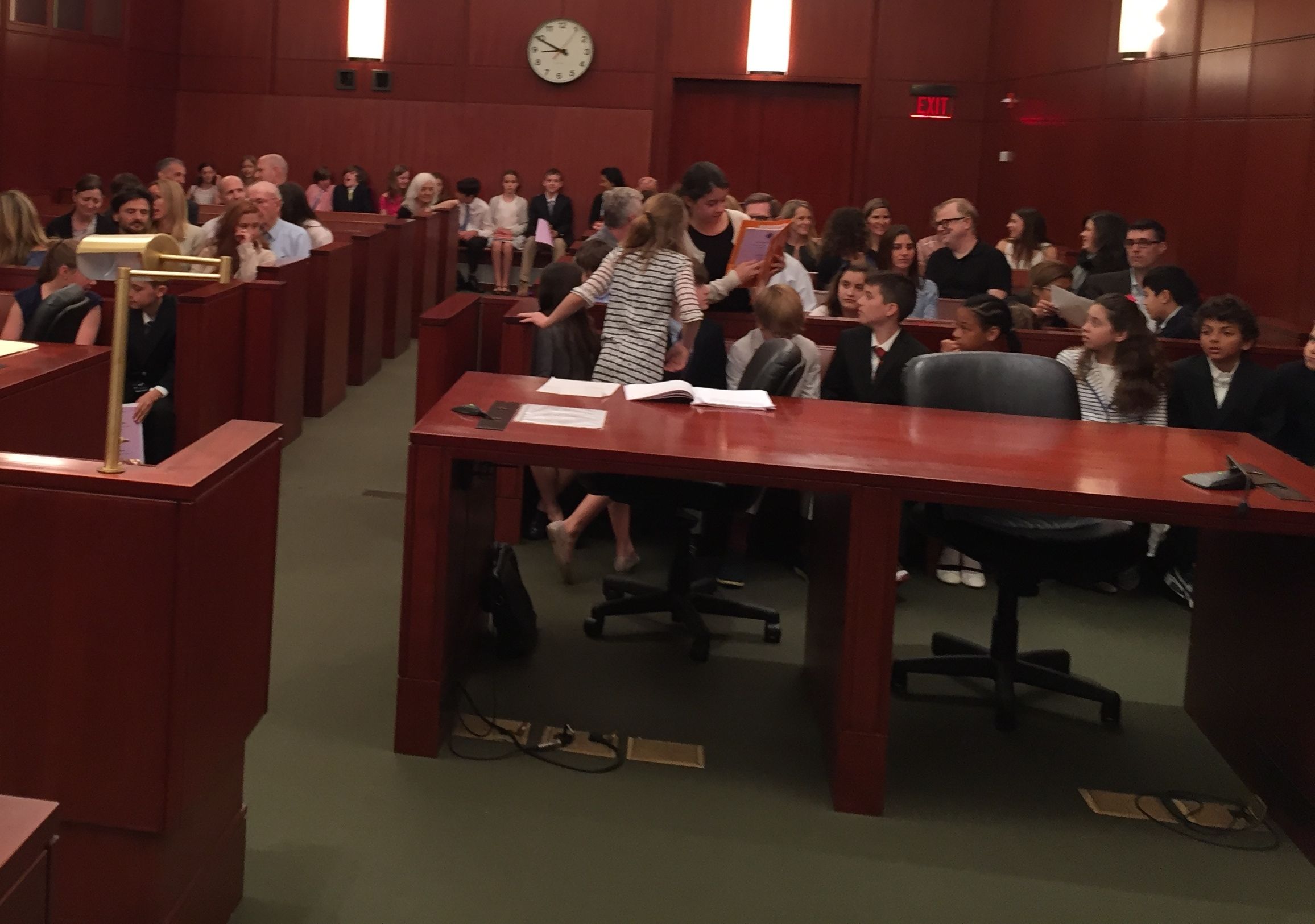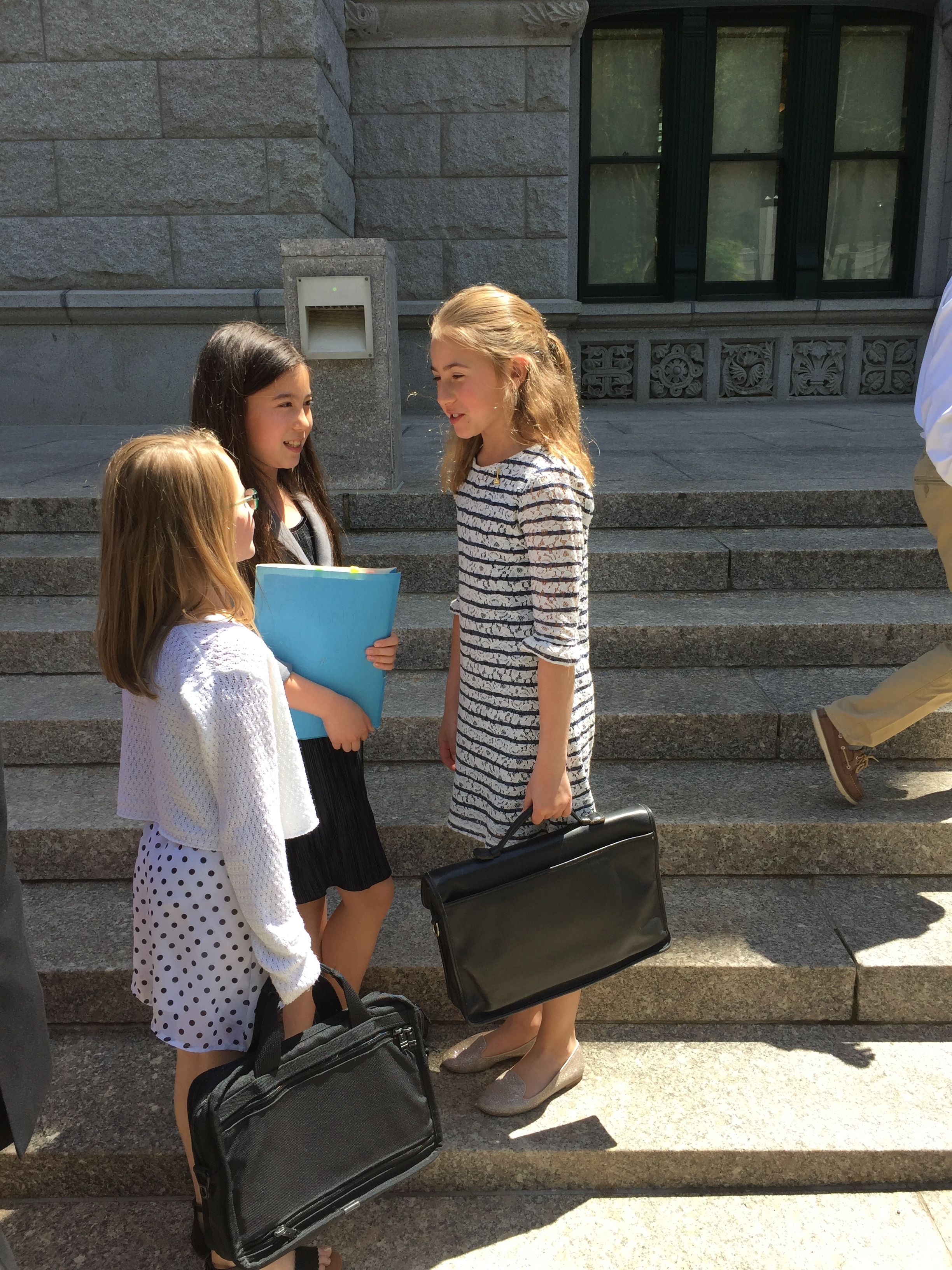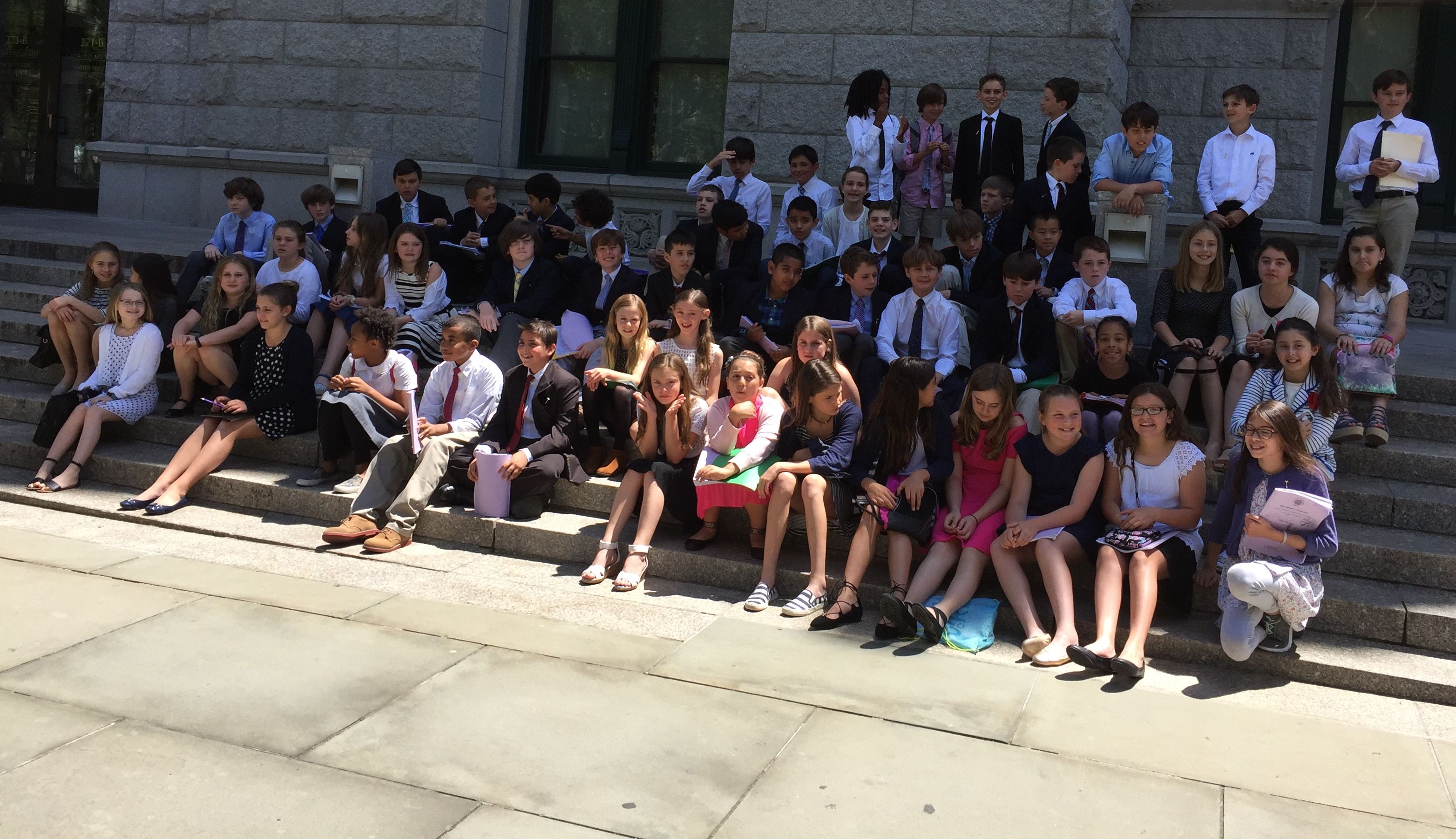 Associate Supreme Court Justice Madeline Smith: "The second I entered the courtroom, the butterflies entered my stomach. I took my place next to the Chief Justice and prepared my speeches. All the justices had been told to argue against both sides. But what if I was not prepared? Over time, the butterflies left me, and I was as confidant as ever. Then I listened to what everyone had to say and made my decision."
Denver Dispatch Attorney Gabby Ahitow: "The whole time, I waited and waited till my teammates were done with their arguments. When it was my turn, I slowly walked up to the podium ready to give my speech. I gave my speech very confidently, and when the justices asked me my question, I stopped. I was not prepared for the question. Luckily our chief lawyer was prepared for this. In the end, I think we did really well and have a good chance of wining the majority opinion."
Denver Dispatch Attorney Lian Spencer: "I held my breath the whole time sitting in the seats in the court, waiting for my turn to give my argument defending the Denver Dispatch. When it was finally my turn to speak in front of the Justices, I knew that I could do it even though it seemed like everything else said I couldn't. I was positive that we would win after I gave my argument. Everything felt so professional in the court, and I loved the whole thing."
Denver Dispatch Chief Attorney Natalia Christian: "I was sweating, butterflies in my stomach, saying 'I can do this, I can do this.' When I got up to the podium, I felt all the practicing that I have done come to play. I found myself always intrigued on everything the judges said, and how my colleagues answered. I know that this was a once in a lifetime experience, and I had to give it my all. Once the trial was over, I felt accomplished, almost like a heavy weight being lifted off my shoulders."
Associate Supreme Court Justice Jaylin Santiago: "I think it was awesome having the chance of going on this trip. It felt really awesome being in a real courthouse and getting the chance to feel what being a judge/justice is really like. It felt kind a strange being in a hand-me down robe. In the end, it felt cool being a real judge for once."