Chess Grandmaster Maurice Ashley talks about the importance of diversity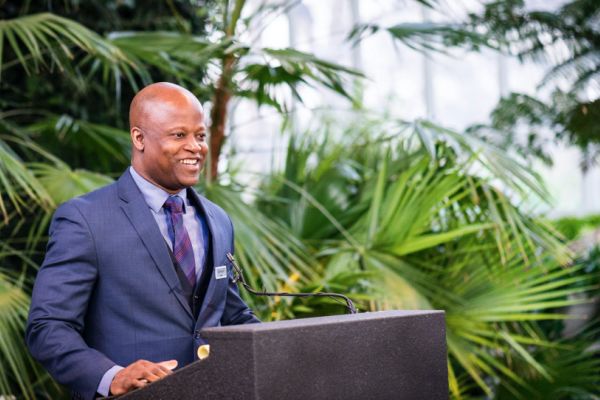 PROSPECT HILL — Chess grandmaster Maurice Ashley visited Pelham Oct. 16 to talk about his long journey to the United States and the importance of diversity. He also did many interactive chess activities with Pelham kids in grades K to 5. A second night for grades 6 to 12 was also held.
Ashley is the world's first Black grandmaster. He is also a designer for the app "Learn Chess with Maurice Ashley," a chess coach, and he travels around the world talking about his experiences.
Ashley was born in Jamaica with the dream of living with his mom, who immigrated to America with many other people who had the same hope. Ashley's dream was accomplished, but it took 10 years. Through out that time, he didn't see his mom until he got of the plane in NYC.
They were very poor so his older brother and sister never thought they would find an apartment, "Big Head," which was Ashley's nickname, disagreed. He bet $20 with his brother that they would find an apartment. Although Ashley won the bet, he said that the first thing he remembers seeing was four burned down buildings next to the apartment house.
He said to his mom, "Who are we visiting ?" His mom's response: "This is where we are going to live." He was stunned.
On one of Ashley's first days of school, he saw a child in the lunch room named Chiko playing chess on his own. He thought it looked interesting, so he sat down to play with him. He got crushed. Later that day at the library, Ashley found a book on chess. He checked it out and replayed Chiko. He still lost. He did not give up. He took many other books out of the library on chess and also enrolled in chess classes.
In 1999, Ashley received a certificate from the National Chess Foundation saying that he was crowned a grandmaster. When his mom first saw the certificate, she said,  "Where's the money at?"
In 2016, Ashley received another certificate saying that he would to be put into the Chess Hall of Fame. His mom said he same thing. There had never been a Black in the Chess Hall of Fame before.
During his presentation, the Jamaican-American grandmaster had all of the children pair up and play two games. This reporter played the game domination using pawns and the game the fox and the farmer.
"I started chess for fun," Ashley said, "but now I don't feel like I am working. I am doing what I love."
View Comments (2)
About the Contributor
Charlotte Seligman, News Editor
I am 10 years old. I love to act, sing, dance and bake. I love being on the Colonial newspaper. I have a cat named Cha-Cha, a dog named Stanley and a...