Columbia University's Girls' Science Day gives Colonial students chance to have fun and learn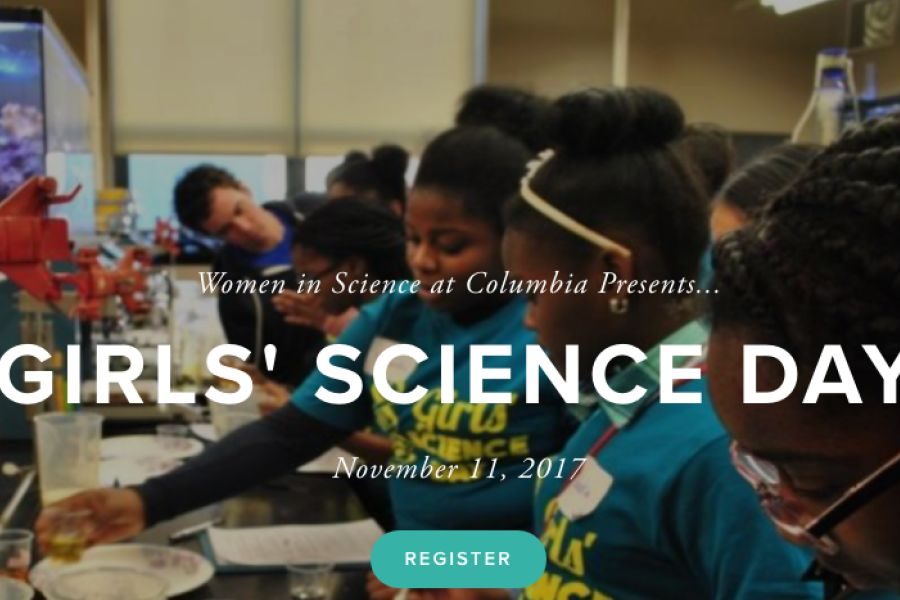 NEW YORK — Fifth grade teacher Piera Hattar recommended to the girls in her science classes that they go to Girls' Science Day at Columbia University. A group of Colonial girls decided to go and ended up having an amazing experience.
Every group did something different. Some activities included cow-eye dissections, making oobleck (cornstarch and water mixed together), representing quicksand, the science of bouncy balls and how to make them, ocean acidification and pH levels, the fluorescence of turmeric, an earth science application using water and magnets and activities to show magnetic powder.
Josie Leff (5S) said Girls' Science Day was fantastic, although she thought two of her activities were quite messy.
Lila Berkery, who is also in 5S, thought the day was a great experience because "you get to do experiments you don't do everyday."
In one of the group presentations, a Columbia leader froze a banana with liquid nitrogen and then shattered it when he threw it against the wall.
The Colonial girls were led around the campus by Columbia's graduate students.
Nicole Mandel, who is working on a PhD at Columbia, said she loves science because it explains what is around everyone. She likes chemistry in particular because she feels like math is more applied.
Erica Wolim, who was a graduate from the University of Michigan, also enjoyed the day. She likes science because of the fact that in science there is so much that you don't know and so much to find out.
She believed that Girls' Science Day encourages girls to become scientists.
About the Contributor
Kira Findikyan, News Editor
Kira Findikyan loves everything pink. She loves soccer, acting, singing, basketball, newspaper and piano. Kira has an identical twin sister, older brother...