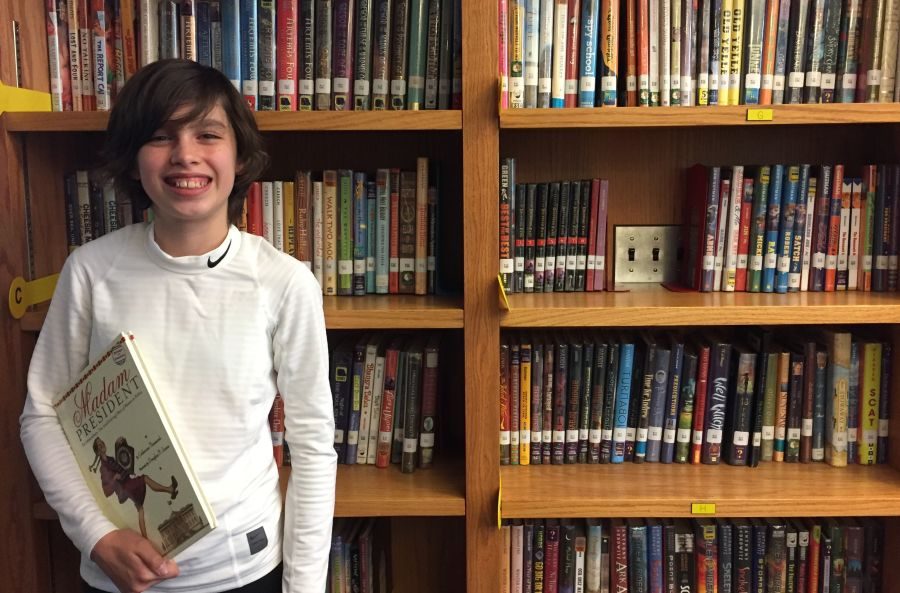 Sabine Bushong
COLONIAL — Lark Martin was elected president of the Student Government on Nov. 7. Jonah Snyder also ran for the office and was elected vice president.
At the beginning  of the school year, the fifth graders were asked how they would change the world. Lark said she would be the first or second female president of the United States. "My dream is to become president in real life. Now I feel one step closer."
Student Government is made up of four representatives from every class in fourth and fifth grade, including this reporter. The government will invite one third grader from each class to its meetings.
Lark, who is in (5H), said getting elected "feels amazing."
She said she was "very nervous" before the election. "I congratulated Jonah and told him he did a good job," Lark told the Colonial Times.
Jonah (5S) said, "I was pretty nervous while giving my speech in front of everyone. I was freaked out. I felt nervous because I was new last year so they did not know me as well, so I could get less votes. I felt like I might cry."