Most Colonial classrooms offering Channel 1 News to give students view of current events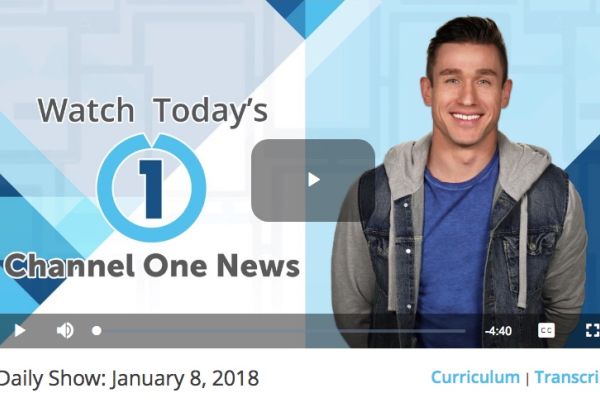 COLONIAL — In almost every classroom, Channel 1 News is being played. Channel 1 News is a kid-friendly news channel that lets students know what is going on in the world around them.
Many students and  teachers have different opinions on the channel.
Jada-Lynn Baez (5S) liked Channel 1 news but said it "sometimes treats us like we're littler."
Alessandra Oteri-Degloria (5S) said she liked how the show covered the fact that President Donald Trump released lots of papers on the Kennedy Case.
"It shows real worldwide news to kids," said Lark Martin (5H).
The channel includes two main stories on Friday: a feel good Friday and the next big thing.
Ms. Halley Hudson, an intern for 5S and an AIS teacher, said the channel is "a very good resource for students because it's very important for them to know what's going on around them. I like that they take stories and make them easy to follow for elementary-level students"
Kate Feldman (5H) said Channel 1 News asks very easy questions and it generally has good content.
Liam Ginsburg (5S) said it gives children a chance to hear regular news in an easier way. He said he has watched other news and didn't understand it. That was why he liked Channel 1 News the best.
About the Contributor
Kira Findikyan, News Editor
Kira Findikyan loves everything pink. She loves soccer, acting, singing, basketball, newspaper and piano. Kira has an identical twin sister, older brother...