Pasta Night brings Colonial together for food, dancing and raffle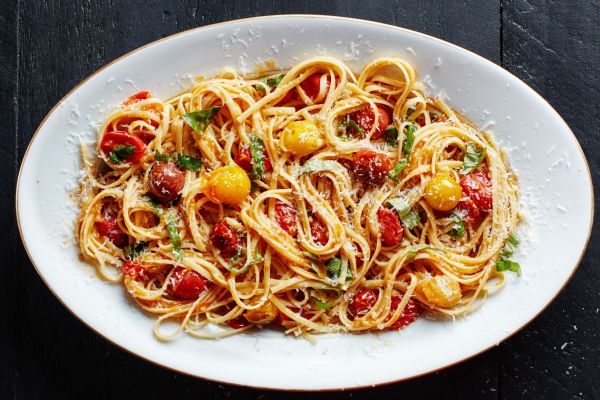 PMHS CAFETERIA — Many Colonial Cougars attended the annual big event Pasta Night on Jan. 10.
Pasta Night was hosted by the fifth graders. There was a dance floor and a DJ.
There was also a raffle, and multiple people won. The silent auction offered lunches with teachers, throwing a pie into Mr. Ron Martucci's face, choosing the song for Mrs. Claire Cavalli and Mrs. Joanne Lombardi's dance-off and being principal for the day.
Laura Gin (5H) enjoyed the night. "The raffle was fun. I won a prize and the food was very good, and it was fun serving."
"It was cool that the fifth grade could host it," said Erin Moskowitz (5S).
All grades were invited. The fifth graders in both classes were invited to make an invitation to Pasta Night for their Kindergarten buddies.
Noah Dedomenico (5S) said, "The dance floor was cool, and the DJ was fun."
However, Syrus Preftakes (3L) wasn't a fan: "I don't like pasta, and I was forced to go."
"I loved playing with my buddy, eating and dancing," said Viviana Wright (5S).
Lila Berkery (5S) said, "I liked Pasta Night because I got to hang out with my friends."
Alessandra Oteri-Degloria (5S) enjoyed the music and how it was fun to serve other kids.
About the Contributor
Gillian Ho, Student Life Editor
Hi, my name is Gillian, and I am in 5S. My favorite color is purple, and my birthday is Oct. 19. My favorite books are "Wonder" and "I Will Always Write...