Principal Wilson has lots of really fun plans for this school year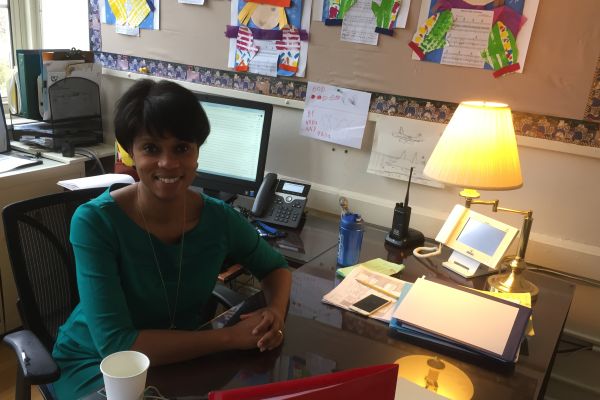 SCHOOL OFFICE — Principal Tonya Wilson is going to be planning funs things for students this year.
One of the ideas is to have the fourth grade do a tech club.
"I'm hoping to start a tech club for fourth," Mrs. Wilson said. "We're working on expanding the definition of the makerspace, and finding more opportunities for students to practice leadership."
Mrs. Wilson thought last year's programs worked well, so she said that the school may do those again, too.
She said the one project that will involve the whole school will be creating "a mindful positive elementary experience."
About the Writer
Aileen Henry, Staff Reporter
Hi my name is Aileen Henry. I live in Yonkers, New York. I like to do soccer, track, Irish football and Irish dance. I love dogs. My two favorite...