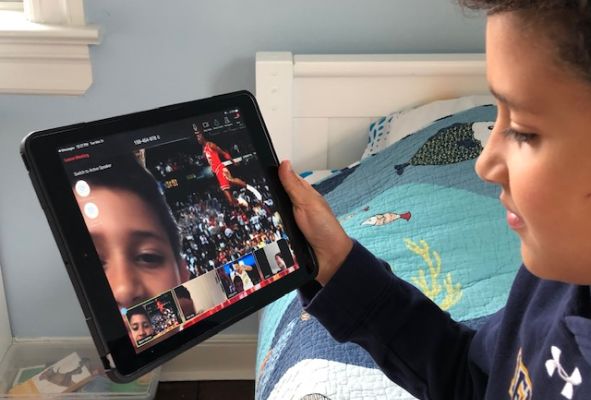 Staying connected during the Covid-19 outbreak is a good way for people to check on one another to see if they have anything they need. It's also a good way to just say "Hi," especially if someone lives in a far away place and you only get to see them physically once each year on average.
Calling or sending your voice as a recording could help if they are older and have a problem or even the coronavirus.
"I like online chat because I just like seeing my friends and family," said Sebastian Ferrara.
People like online chat for many different reasons. It's a good way to spend your time, and you can make cool symbols. Parents also look forward to having their kids doing online chats.
Sebastian "looks forward to his daily chat with his friends and family," said Mrs. Ferrara, Sebastian's mom. "I think 30 minutes with his friends is enough and 20 minutes with family. We talk to family around the world in places such as Sweden, Italy and Puerto Rico."
"I do online face chat very often, and it helps a lot not only to have fun but to see people who don't live very close," said Drew Bier. "It also makes me feel like they are safe."