Diary of Colonial in the time of Covid: Ms. Salerno gets coronavirus vaccine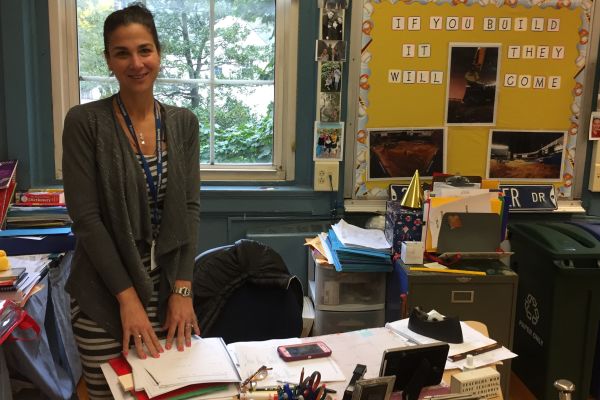 Fifth grade teacher Jeneane Salerno recently got the coronavirus vaccine. "I feel a sense of relief that I am vaccinated, and hopeful that it will stop the spread and we can all start living life again," Mrs. Salerno said. She was out of work for three days after getting the vaccine. "The teachers, like so many others, have been having difficulty getting appointments for the vaccine. I would guess that half of the staff at Colonial have had their first dose."
—Finley Bethea
Editor's note: We'll be updating the diary with news, changes we see, interesting tidbits, funny stories and the weirdness of this year.
About the Writer
Finley Bethea, News Editor
Hi, my name is Finley. I am 11 years old and in fifth grade. I love gymnastics, writing and reading. I live with my mom half the time and my dad half the...