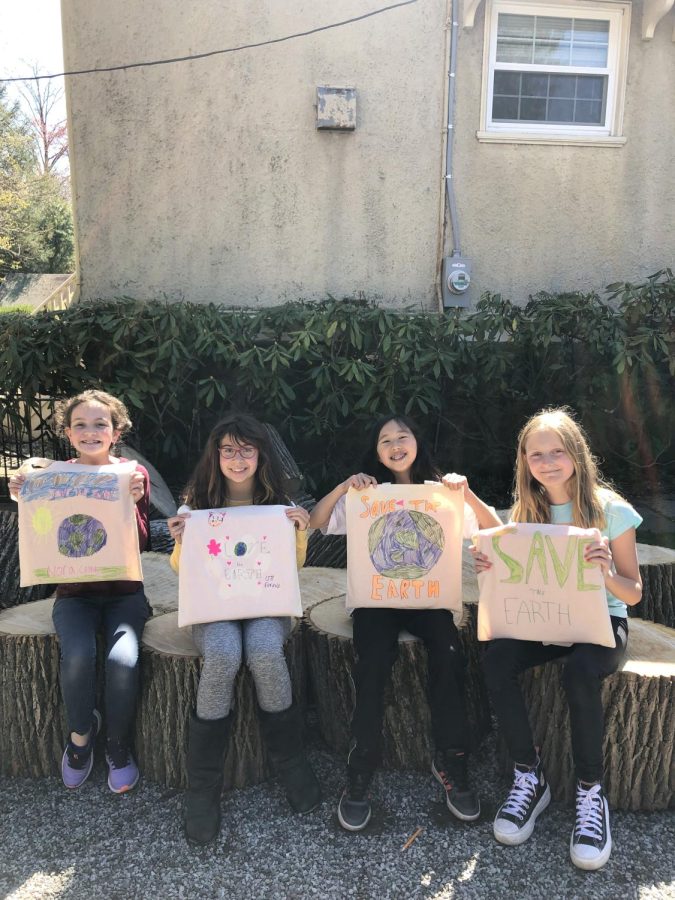 On Earth day, Colonial School opened an outdoor classroom for their students.
With the help of the PTA, Colonial created a beautiful area filled with tree stumps to sit on, garden beds, a chalkboard and an area to keep learning tools.
To celebrate, each class went to the outdoor classroom to participate in an Earth day activity. For example, Kindergarteners planted grass and the 1st grade decorated paper pinwheels. The 2nd, 3rd, and 5th graders decorated reusable tote bags. Lastly, 4th grade planted sunflowers.
Many students in the school liked the feel of the space and enjoyed the crafts. In this outdoor classroom, the students also have room to grow fruits and vegetables.
Mrs. Garcia, Colonial's principal said "The outdoor classroom will provide our students with many opportunities to learn in a different environment." The students of Colonial are so excited to keep using this outdoor classroom.