PMHS's Mr. Orefice merrily rolls out his last production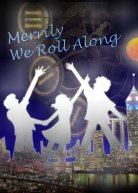 PMHS — A great production of "Merrily We Roll Along" was directed by our one and only Mr. Orefice at the end of March.
"Merrily We Roll Along" was his last show because he is retiring. This was his 32nd year directing productions at PMHS as head of the Sock-n-Buskin theater group. Mr. Orefice lives in Pelhamwood.
"I picked to do 'Merrily We Roll Along' because when you're young, you can have dreams," said Mr. Orefice.
Colonial School band teacher Mr. Brinkman and Colonial School music teacher Mrs. Abeshouse were in the show's orchestra, and a lot of high school students were in the production too.
If you saw the show, I hoped you enjoyed it. I know I did!
About the Contributor
Helena White, A&E Editor
Hi. I am ten years old and in fifth grade. I play lacrosse and bike ride. I have three dogs and two brothers. I am a huge Katy Perry and Justin Bieber fan....