INSPO, new Pelham boutique, brings exciting new style to downtown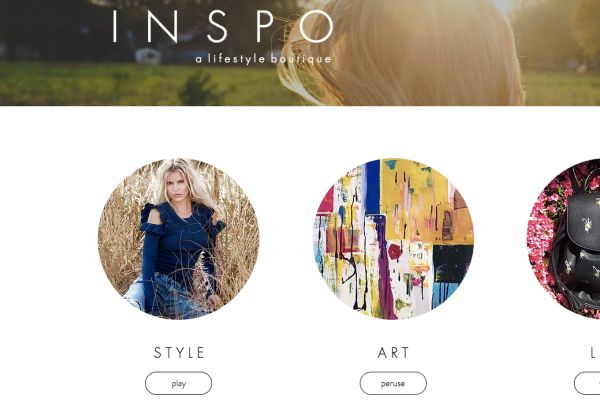 PELHAM — INSPO, a new boutique in town, has brought exciting new taste and style for Pelham's shoppers. Lots of kids at Colonial have already explored INSPO with their moms.
Owner Ginghi Clarke lives in New Rochelle, and her mom Janice Harding lives right near Pelham, so they thought Pelham would be the perfect place.
They had a big grand opening on May 13 at the 144 Fifth Avenue location.
Clarke said, "I love fashion, and my mom is an artist, so we wanted to combine our loves."  The clothing is Clarke's favorite thing that she sells. This is the only INSPO right now but the women hope to expand.
Kellen O'Neil's (4M) mom came home with a dress that is one of her favorites. Her mom loves the boutique and says that she will wear the dress every holiday.
Marilena Considine (2K) said her mom went to INSPO and came home with a beautiful green bracelet that Marilena would wear if she could. Her mom wears it every day.
Colonial parent Lauren Frasca said, "I love INSPO. I bought a blouse and a top. I took my mom there and she bought a top for a wedding."
INSPO sells dresses, skirts, blouses, jackets, sweaters, pants, jewelry, vegan soy candles, canvases, sunglasses, hats and natural body products.
When you walk in, it feels very cozy with a welcoming feeling. There are a lot of mirrors, with two dressing rooms and a big chair in the middle.
The INSPO motto is, "With INSPO, be your own kind of beautiful."
View Comments (6)
About the Contributors
Kira Findikyan, News Editor
Kira Findikyan loves everything pink. She loves soccer, acting, singing, basketball, newspaper and piano. Kira has an identical twin sister, older brother...
Charlotte Seligman, News Editor
I am 10 years old. I love to act, sing, dance and bake. I love being on the Colonial newspaper. I have a cat named Cha-Cha, a dog named Stanley and a...