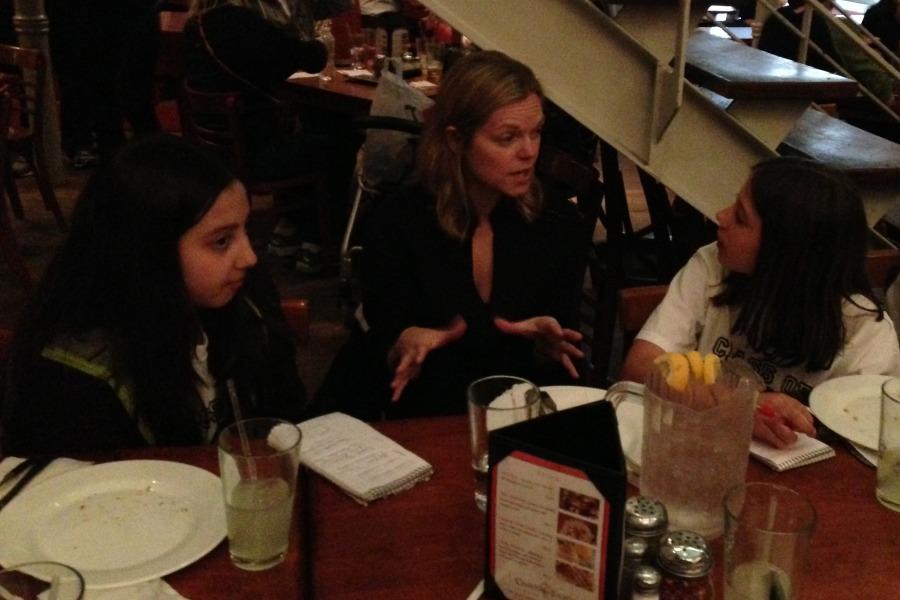 NEW YORK — When Claire Atkinson was young, she wanted to be a journalist. That's because Ms. Atkinson either wanted to be famous or be a journalist and talk to famous people.
It worked. Some famous people she has met include Donald Trump and Oprah Winfrey. She met Oprah Winfrey at this year's Oscars.
Ms. Atkinson, senior reporter at the New York Post, talked to some Colonial Times editors about her life and what she does.  Now, Ms. Atkinson lives in Hoboken, N.J., after moving to the USA from  England. Ms. Atkinson has worked for almost three years at the New York Post.
"Pick a job you love because you have to go there every single day," she said. "I was most excited to get paid for the job I love. When you get a boring story, you have to make it interesting and fun for you and the readers."
Ms. Atkinson gave this advice to young reporters: "The necessary quality for a reporter is curiosity."  That means you need to be inquisitive and ask a lot of questions
Publisher's note: Editors from the Colonial Times met with five journalists in New York City for a discussion and interviews. This is the second in the "Profiles in Journalism" series resulting from that field trip.