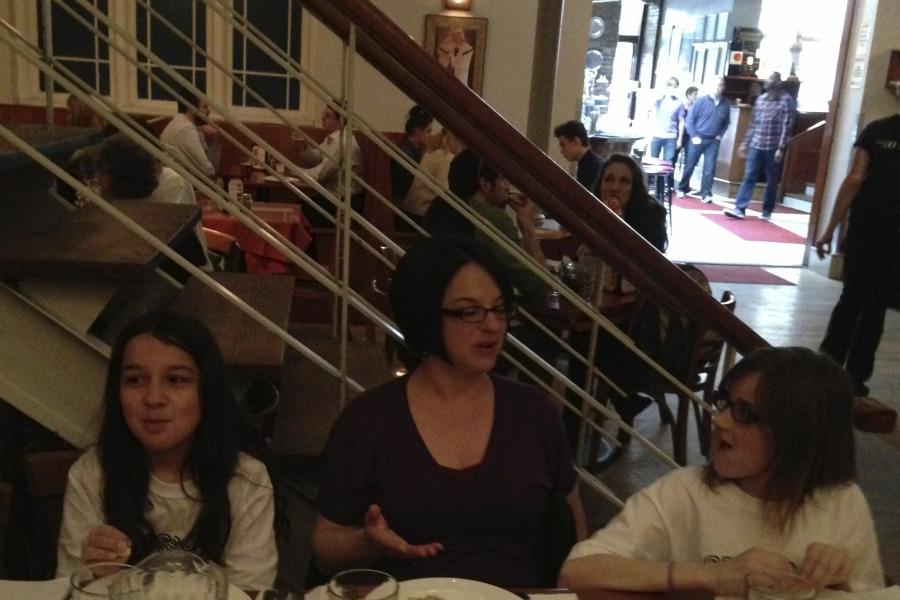 NEW YORK — The editors of the Colonial Times interviewed many different, unique reporters on April 8. We talked to Jennifer Merritt, who is an editor at BBC.com. (The BBC is the British Broadcasting Corporation.)
Ms. Merritt has two children, Cullen and Lila. Cullen is a seven-year-old boy. Lila is a three-year-old  girl who is soon to be four.
Ms. Merritt mainly assists on story choices and chooses stories for reporters to do. She was a reporter for five years until she had an opportunity to be an editor. Now Ms. Merritt has been a editor for 10 years. As a reporter, Ms. Merritt wrote over 500 stories.
Ms. Merritt recently started her new job as an editor at BBC News, where she assigns stories, talks about ideas, edits stories and works with other editors. Ms. Merritt also writes books to help people. She said she enjoys writing books and stories that inform and help people.
Sallie Krawcheck is the most famous person Ms. Merritt has ever interviewed. She also interviews senators and CEOs (chief executive officers). CEOs are heads of companies.
Ms. Merritt enjoys writing and working with other people. She said she tries to work with all of the reporters, even the ones who give her a hard time.  The reporters give her a hard time because they only want to write a story that they have an interest in. But they have to write a story they don't like because Ms. Merritt needs them to cover that topic.
Publisher's note: Editors from the Colonial Times met with five journalists in New York City for a discussion and interviews. This is the fourth in the "Profiles in Journalism" series resulting from that field trip.