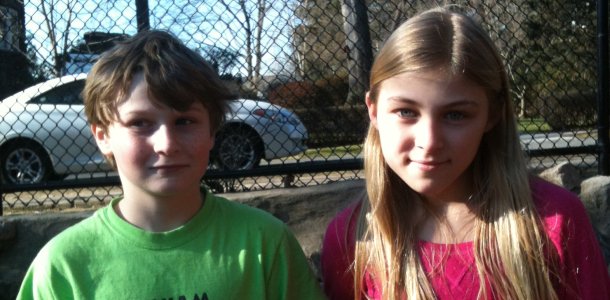 COLONIAL SCHOOL — Fifth grade has two hockey players this year, Maggie Solimine and Patrick Wertimer, both from class 5G.
Maggie is on the Pee-Wee Predators, while Patrick is on the Squirt Penguins. Both teams are part of the Pelham Hockey Association.
"My favorite part would be knocking other people over and pushing them into the boards," said Maggie. "It's the same as being a boy" playing hockey, she added.
Patrick, a second year Squirt, said it's "the same as any year, but being better and more practice."
Both Patrick and Maggie said they like playing defense. "I like defense because you can hit people, and pass to people when they're on the point," Maggie said.
Maggie is the only fifth grader on her team. She said, "I'm pretty good on my team. I'm small compared to other kids."
Patrick said he doesn't have a favorite part of hockey: "It's just hockey and it's fun."