Colonial Red looses to Siwanoy by one point in girls rec basketball championship game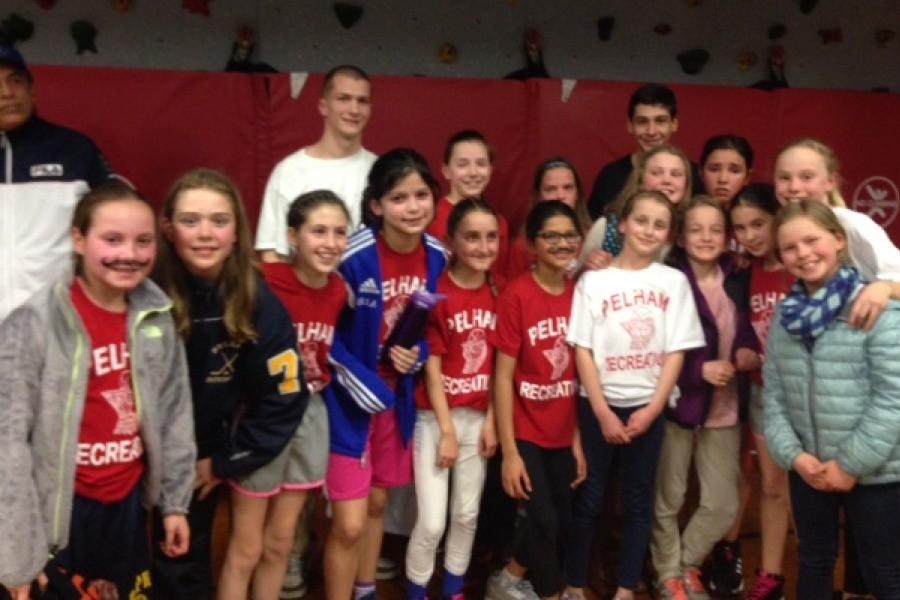 HUTCHINSON SCHOOL – Many Colonial fourth and fifth grade girls curiously awaited last Friday night because it was the night of the championship game in rec basketball. All eight players were anticipating winning the final game against their opponent, Siwanoy. Family and friends came to see who would be victorious and cheer the team on. It was a thrilling game, and a very close one.
Colonial Red had defeated Hutchinson Maroon and Siwanoy had defeated Colonial White in the play-offs. Sadly, the Colonial Red team lost to Siwanoy, 26-25.
Caroline Michailoff and Ella Miller were the team's main center and power forward. Charlotte Nanda, Georgia Russello, Viviane Privat, Tisya Sharma and Irina Farrell were the shooting guards and small forwards. Last but not least, there was Eileen Mazzaro with her excellent point guard skills.
The game was tough. Caroline rebounded and scored the first hoop, but soon Siwanoy gained a lead. After halftime, Irina went on a shooting streak, hitting three baskets in a row with Siwanoy unable to make a shot. The last ten seconds of the game were hard on Colonial, with the score finishing 26-25 in favor of Siwanoy.
"I never ever thought that we would make it that far, and even though we lost, it was a great opportunity," said Eileen. "Now we know as a team what to get better and improve on. Our team finished with only two losses to one of the best teams in the league, and they were both great battles that ended with the loss for Colonial by one point."
"I think that we tried the best we could because we were excited," she said. "I thought that the defense was lacking a little. We were nervous and anxious throughout the game and before the game, but for the most part, I think Colonial played amazing and deserved to win because we fought so hard during that game and all of the others."
About the Contributor
Tisya Sharma, News Editor
I am Tisya Sharma, student of 5V. This is my third year at Colonial, and I love it. This year, I am a News Editor for the Colonial Times. I am involved...