Third grade bike safety day is a big hit at Colonial (from our print edition)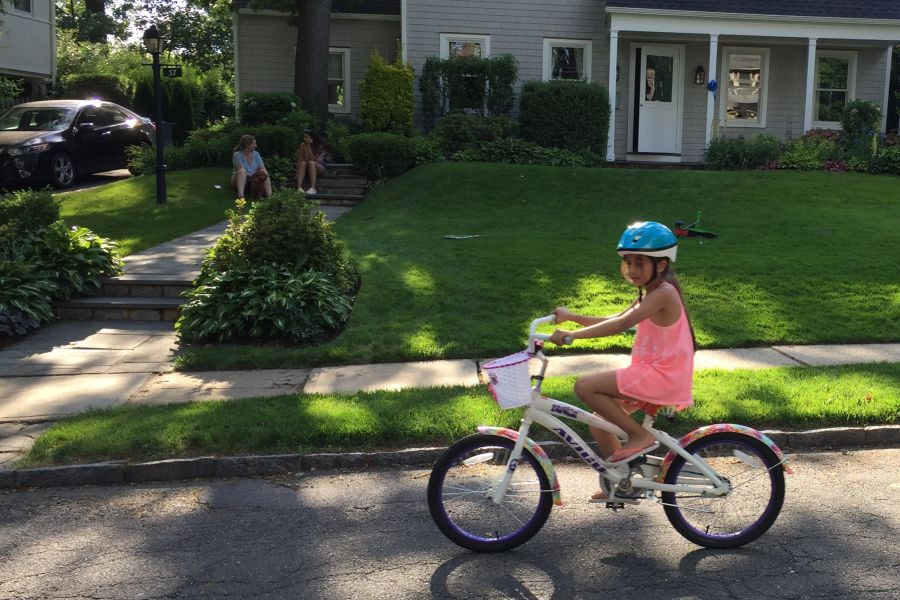 COLONIAL PLAYGROUND — Bike Day was the day that Colonial School third graders learned how to ride bikes. They took part in a series of tasks and challenges on their bikes. The third graders also got their bikes checked by a professional who works at Pelham Bicycle Center.
"I think that the third graders liked the slow-speed race the best," said Mrs. Sara Bagwell, the physical education teacher. "I think this is because they do not realize what a challenge it is. They think it is going to be simple and easy, but it is definitely not. The purpose of the day of third-grade bike safety is them learning how to ride carefully and safe, not to ride wildly or fast. I think they had a great time getting their driver's licenses and watching a bike safety movie."
Eloise McGibbon (3L) said, "The most popular station was the slow-speed race because a lot of people in the grade thought it was fun and challenging. I thought the driver's licenses were super cool, but my picture was hideous because I looked really off."
Heather Reisch (3L) said "her favorite part was when we did the slow speed race. It was my favorite part because to win we needed to lose. What that meant was that you started at one red line but needed to be last to cross the other red line on the other side to win. My least favorite station was the dodge-the-rocks station. It was my least favorite station because it was too simple."
Finbar Doyle (3L) said, "We did stations. I liked the slow-speed race the best because I like to go fast when I ride my bike, so the slow-speed race was really hard. Also, my favorite station was the slow-speed race that Mrs. Bagwell made because I am very competitive so I worked so hard. I do not like to lose."
About the Contributor
Charlotte Seligman, News Editor
I am 10 years old. I love to act, sing, dance and bake. I love being on the Colonial newspaper. I have a cat named Cha-Cha, a dog named Stanley and a...