Pelham Half Marathon and 10K bring thrill of excitement to town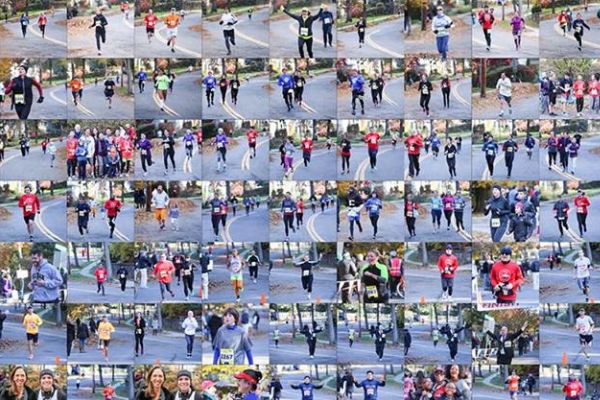 PELHAM — The Pelham Half Marathon and 10K brought a thrill of running excitement to town Nov. 25.
Since 2011, the Pelham 10k (six miles) and Half Marathon (thirteen miles) have grown into huge races. Starting with 28 runners, the number has doubled every year. Now, with eight hundred competing, the race is thriving.
All of the funds from the race go to a local charitable organization called the Pelham Civic Association. The Pelham Civic Association has various programs for students, the disabled, the needy and other projects needed. They make sure every dollar is spent for the correct reason.
The founders of the Pelham 10k and Half Marathon have many volunteers who help with the race.
"I thought I helped someone's experience," said Julia Findikyan, a volunteer . "After I gave a woman her medal, she gave me a huge hug because she was so stunned. Also, when I was setting up with some of the other volunteers, a woman said, 'Thank you so much for helping us and it means so much that we have so many awesome volunteers!' I loved her appreciation for everyone."
After the first three hundred runners crossed the finish line, Pelham Mayor Michael J. Volpe announced the awards. Each award was given by age group.
About the Contributor
Claire Van Praagh, Student Life Editor
Claire loves soccer, running, basketball and gymnastics. She also likes acting and singing. Claire edits for the Student Life section of the Colonial...