Extra! Extra! Newsies pass out print edition of Colonial Times to students and parents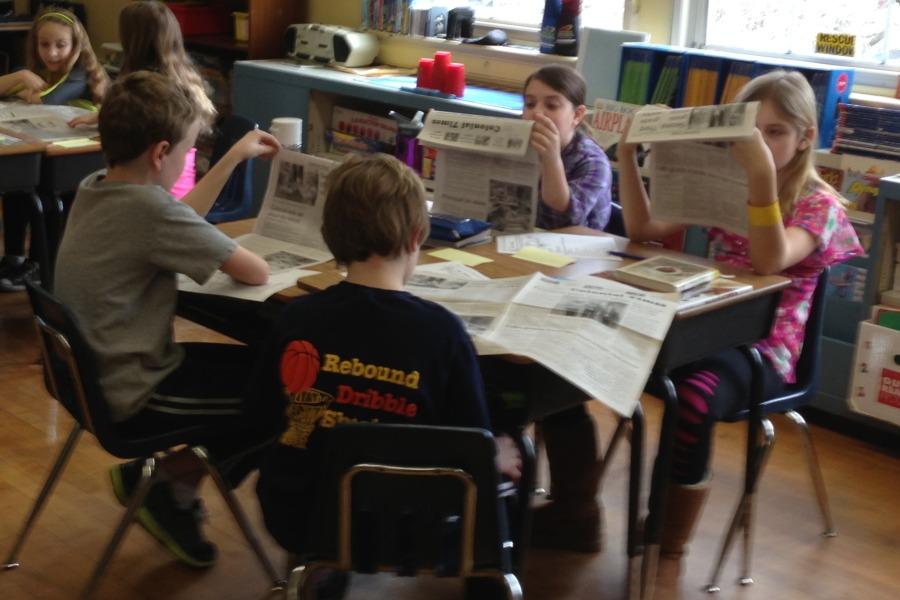 COLONIAL SCHOOL — EXTRA!! EXTRA!! Read all about it! The Colonial Times made a print newspaper on March 6 for the whole school.
The editors passed out the paper in all the classrooms and to parents at dismissal.
News Editor Emilia Privat said, "In the newspaper, there's a mix of everything. The editors basically made up the newspaper. Also, people who worked on the print paper last year had experience for the print paper this year."
News Editor Charlotte Howard said, "In (the online) newspaper there are sections like A&E and News that people can do. The print paper is basically a mixture of all of these categories in one paper."
Doing the print edition was difficult work for the editors
"Putting the newspaper together was hard because on the last day there were a lot of people that hadn't finished their stories yet and they had to finish their stories at the last minute," said Julia Rosenberg, A&E editor. "Even though it was hard work, it was still a lot of fun, and the paper turned out great."
The Colonial Times plans to put out its next print paper at the end of the year.
About the Contributor
Natalia Cherner, A&E Editor
Hello my name is Natalia Cherner and I live in Pelham, New York. I am 10 years old. I have an older sister, a mother and a father. I also have a cat. I...