Second grade visits Norwalk Aquarium and Orchard Beach during school (year-end print edition)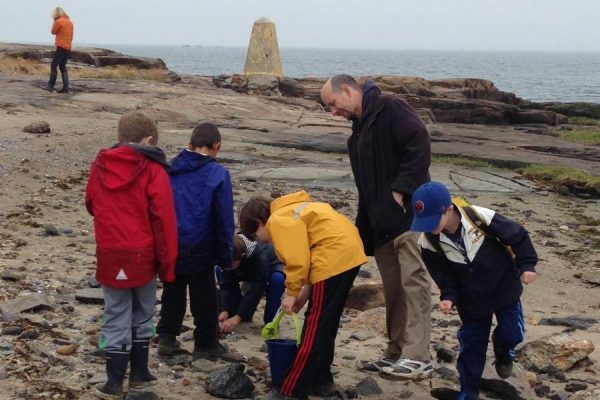 SECOND GRADE CLASSROOMS — The second grade went on fun field trips this year. One of them was to the Norwalk Aquarium in Connecticut and another to Orchard Beach. Both of the trips revolved around the second grade's oceans unit.
At the aquarium, the students saw sea life and got to experience the animals they were studying first hand. At the beach, they saw different beach habitats while having fun.
Florence Moraes (2G) said she enjoyed "Orchard Beach because I loved sinking in the mud."
Another second grader, Henry Kagan (2C), also liked Orchard Beach because "I saw lots of crabs."
All in all, the second graders liked the field trips they went on to learn about oceans.
This story appeared in the June print edition of the Colonial Times.
About the Contributor
Eleanor Moraes, Our Town Editor
My name is Eleanor Moraes. I am in fifth grade in Ms. Hattar's class. I have three little sisters, Gloria in 1H, Florence in 3K and Harriet in preschool....