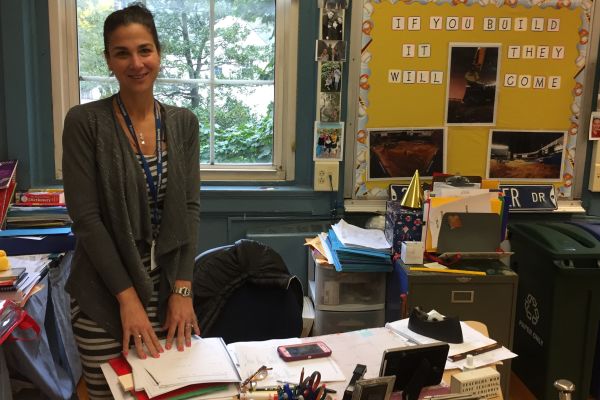 Colonial Times file photo
CLASSROOM 5S — Mrs. Jeneane Salerno is a new teacher at Colonial, joining the school from Pelham Middle School.
She has been teaching for 22 years. "Ever since I was a little girl, I wanted to be a teacher," said Mrs. Salerno. Her favorite parts about teaching are the children and teaching different subjects every day.
When asked about what she likes most about Colonial, she said that the staff and principal have welcomed her with open arms and she loves to meet new families.
Mrs. Salerno has two sons, Vincent and John; a daughter, Gianna, and a dog, Buddy. She is a devoted Yankees fan. Her two favorite players are Derek Jeter and Brett Gardner. She said teaching elementary school is harder than teaching middle school.
Liam (5S) said Mrs. Salerno is his favorite teacher because "she is really nice and always their to help."