Pens vs. pencils: Which do teachers and students prefer?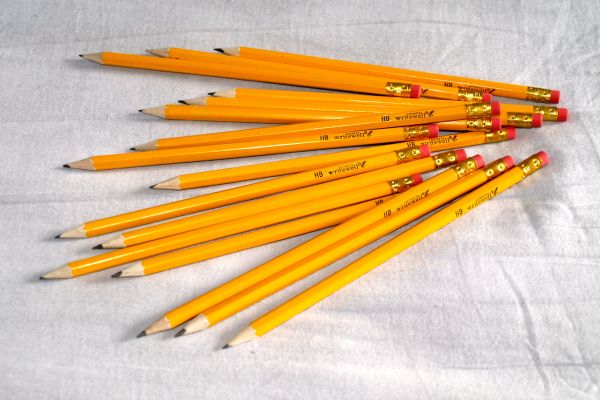 Hang on for a minute...we're trying to find some more stories you might like.
CLASSROOM 4M — Many kids love bringing pens into school. But some teachers do not like using pens because they don't erase. On the other hand, other teachers do not mind using pens, and some Colonial teachers allow erasable pens in their classrooms.
Ron Martucci, a fourth grade teacher, said he likes pencils for math because they erase almost fully, but pens are better for writing and script because the text is smoother and that helps you write better.
Leo Jursic, who is in Mr. Martucci's class, likes pencils better. "I like pencils because if you make a mistake you can erase and change the answer."
Max Halvorson agreed with Leo because you can erase if you make a mistake.

About the Writers
Arden Keough, Staff Reporter
Arden Keough loves to play soccer. Her team is the Power. Her hobbies are sports and acting. She loves to write. She also loves gymnastics. Her favorite movie is "Backbend Kickover." Her favorite food is mac and cheese.
Bryn Felgner, Staff Reporter
My name is Bryn Felgner. I like soccer. My favorite color is light pink, and a book I like to read is called "The One and Only Ivan." My favorite food is calzone because it's wrapped up in pizza.