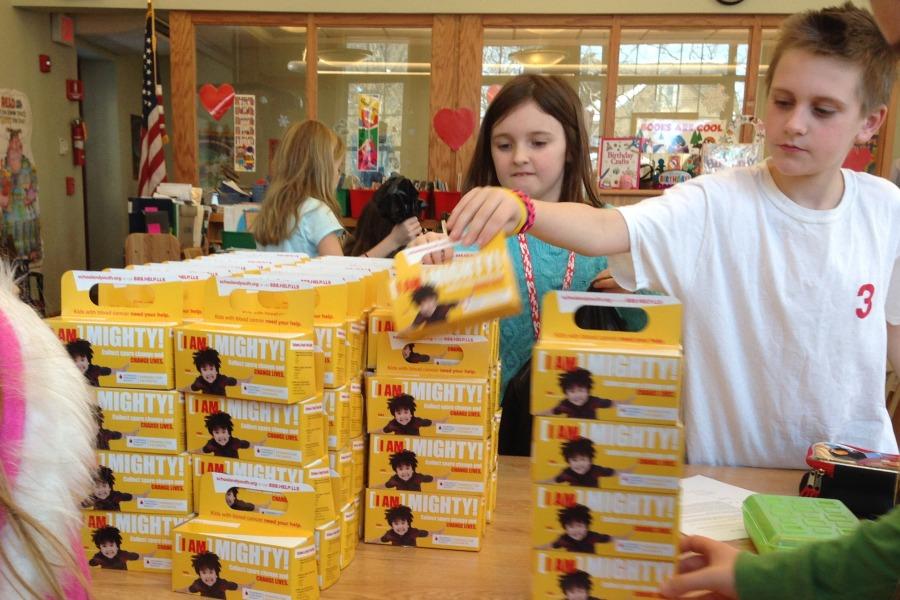 Colonial Times file photo
COLONIAL GYM — This year marks the 19th for Colonial School fundraising for Pennies for Patients.
It is a fundraiser started by the Leukemia and Lymphoma Society in 1993. Nationwide, 27,000 schools participate in the fundraiser, and they have raised more 300 million dollars towards research.
Colonials School has donated $42,712 so far over the years. This year's goal is $4,000. The class that donates the most money gets a pizza party.
"Every chapter in Connecticut, Westchester, Putnam County, Orange and Rockland participates," said Tara Danduno from the Leukemia and Lymphoma Society.
Brayden Clark (3A) said, "I'm feeling excited because I think it will be a big competition with the other classes. I hope my class wins and not 5H."
Other kids feel good donating. "I really like it because we are helping people with cancer, and I feel really good doing it," said Samantha Cullen (4M).