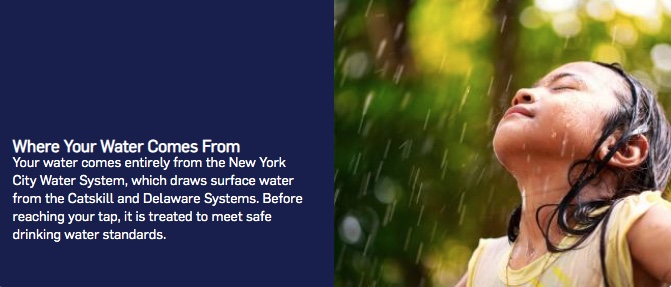 Courtesy mysuezwater.com
3RD GRADE CLASSROOMS — Suez North America staffers visited the third graders for a lesson on clean water.
"This was the third graders' first year having Suez water visit Colonial," said third grade teacher Joanne Lombardi. "It was mostly about how important water is to humans and earth survival. The three things we learned about were how the water plant works treating the water to make it pure and healthy for humans, how the water cycle works, and the atmosphere and how important it is to conserve the freshwater we have."
Mrs. Lombardi said one student was amazed how many gallons of water one person uses in a day for taking baths, washing dishes, taking showers and drinking water. The same student said, "If I just turn the water off when I'm brushing my teeth, I can save a couple of gallons myself."
"It taught me how the water cycle works," said Alice Villagomez.
Oliver Bronson said he liked "how we went around the classroom and we got beads for bracelets. I learned that dirty water gets cleaned out and turned into clean water."
"I think it was good and fun," said Ian Feldman. "It taught me the water cycle and what a water droplet goes through."