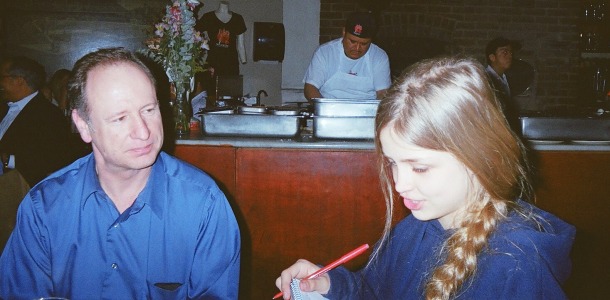 NEW YORK — Richard Huff, television editor for the New York Daily News, said he has a fun job and great memories from all the interviews he's done.
"It sort of chose me," he said of how he got into newspapers. "I had been a photographer and a spot opened up at The Hollywood Reporter."
Mr. Huff's favorite interview was with TV news correspondent Lara Logan. He said the interview was very reavealing and that made the story easier to write.
"My favorite part of my job is the interviews and talking to people," he said. "Also, I like seeing my name in the paper."
"Writing can sometimes be difficult when you write stories about someone losing their job or something emotional."
According to Mr. Huff, he has interviewed "virtually everyone on TV," including the cast from "High School Musical," some of the people from Disney Channel and Buddy Valastro from "Cake Boss."
He said he has worked at the Daily News for 19 years, Variety for four years and The Holly wood Reporter for two years.
"I did not have a school newspaper when I went to school," he said.
 Publisher's note: Editors from the Colonial Times met with five journalists in New York City for a discussion and interviews. This is the third in the "Profiles in Journalism" series resulting from that field trip.