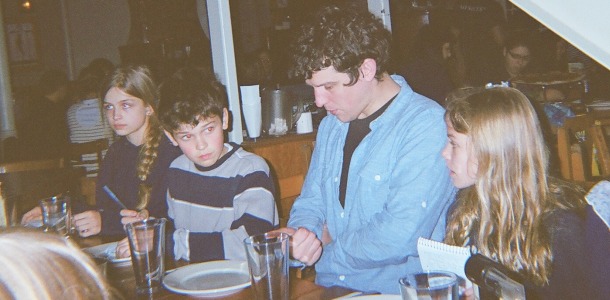 NEW  YORK — Ed Upright, Red Bulls beat reporter, moved here from London to be a reporter on something bigger.
After Mr. Upright moved to New York in November 2011, he started working at First Touch, an online and print soccer newspaper. In England, he worked on a magazine called When Saturday Comes.
"In London, I covered lots of teams online and for magazines," he said.
Mr. Upright got the job at First Touch because his friend knew someone there and said to give the First Touch boss a call. He began writing about Major League Soccer games and then was named home game reporter for the New York Red Bulls. So far he has written 11 stories about the Red Bulls.
He met all the players on the Red Bulls on media day before the season started, including Teemu Tainio. He told us there were almost 30 reporters around Mr. Tainio because he is a star player.
"It's nice to have a voice and see your name"  in print, he said. "In England, everyone has an opinion. In New York City, it's good to have your own."
When he writes, Mr. Upright said he tries to "look at it from the viewer's point of view."
Publisher's note: Editors from the Colonial Times met with five journalists in New York City for a discussion and interviews. This is the fifth in the "Profiles in Journalism" series resulting from that field trip.