Some kids miss Pure Bliss frozen yogurt shop after closure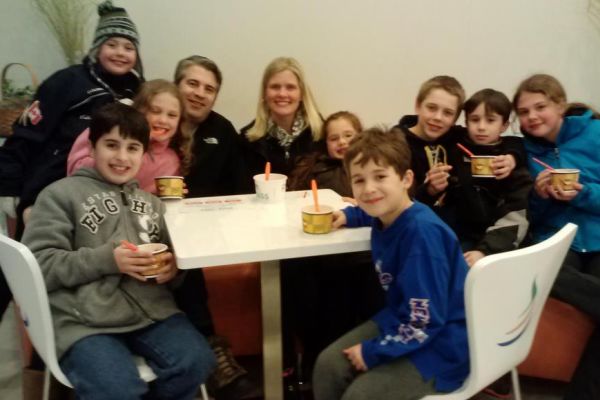 PELHAM — If you want a less sugary option to ice cream, you're out of luck this summer because Pure Bliss, the only frozen yogurt store in town, closed.
Kids of Pelham were mostly disappointed at the closing. Some questioned why the owners decided to shut up shop.
"I was infuriated when I found out," said Annika Halvorson. "They had no warning, and I question why they would close in the middle of a very hot summer."
Annika said she thinks there should be another frozen yogurt store in Pelham because eating frozen yogurt at Pure Bliss made her feel healthier than eating ice cream.
When asked what store she would add in place of Pure Bliss, Annika said, "I would put a Red Mango because Red Mango sells the same exact things as Pure Bliss."
Julia Kindig said she will not miss Pure Bliss because she and her family are not really frozen yogurt fans. "I think for Pelham to get a change and bring a new store in" would be good. She suggested a "youth bookstore or any bookstore" would be nice to have in town.
This reporter questions why Pure Bliss would leave in the middle of the summer. Unlike Julia, I love frozen yogurt. An indoor jungle gym or a bookstore like the Strand in New York City would be good replacement.
View Comments (3)
About the Contributor
Gabby Ahitow, Literary Magazine Editor
My name is Gabby. I'm 11 years old. I am in Mrs Monteleon's class. I have been writing in the newspaper for 2 years now. I play violin. . I also love to...