Francesca Di Cristofano, Colonial Times founding editor in 2012, says paper had 'huge impact'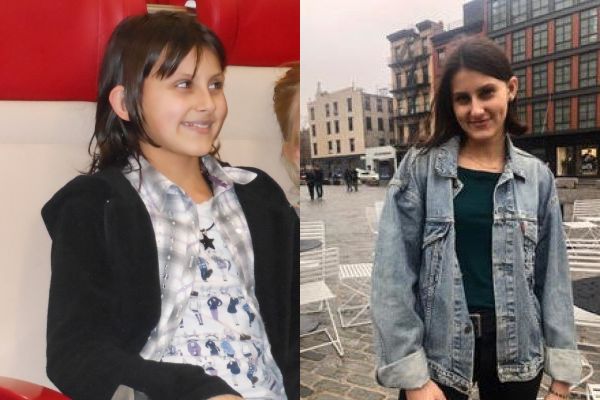 Francesca Di Cristofano, who was a news editor on the Colonial Times in the 2011-2012 school year, is now a sophomore at Brown University majoring in biology with plans to attend medical school.
Francesca was one of the first editors of the Colonial Times. During this, the paper's tenth year publishing, the Times is interviewing some of its founders. Francesca worked for the newspaper when she was in fourth and fifth grade in its first two years, 2011 and 2012.
"The Colonial Times had a huge impact on my life," Francesca said. "It was sort of a catalyst for everything that happened afterwards. I still remember the assembly we had in 2011 when Mr. Z pitched the idea for the paper to the entire school. I don't even know why I wanted to do it, but I knew I had to. After graduating from the Colonial Times I made Mr. Z a promise to never stop writing."
When Francesca was in ninth grade, she worked for the News of Pelham as a Youth Beat editor. After the paper shut down because funding fell through, she and the rest of the Youth Beat writers and some other students started their own town paper. After lots of meetings and asking for participants, the Pelham Examiner was born.
Journalism doesn't just provide "skills that are made for and only used in English classes," Francesca said. "You use them in all sorts of writing and other aspects of your life, from scientific research papers, to philosophy papers, to just being able to understand what you read in a different way."
She said that journalism affects people's lives every day and has helped her simply become a better writer, has taught her to analyze facts, to know what people want to know and write clearly and concisely.
What was Francesca like ten years ago? According to her Colonial Times staff biography from 2011, "My favorite type of food is Japanese even if I'm Italian," she wrote. "Math is my favorite subject. My favorite authors are James Dashner and Suzanne Collins. My pastime is reading. Lastly, I'm very talkative. (—:~)—) ." Visit her profile to see all the stories she wrote.
As to the future, Francesca said, "I'm hoping to one day be either an oncologist (cancer doctor) or a neurologist (brain doctor) and to do research on the side. But who knows? Maybe I'll get sick of all this med school business and go back to newspaper writing. The idea has already crossed my mind a few times. I do miss it."
Leave a Comment