Diary of a Wimpy Kid Returns BIGGER than Ever!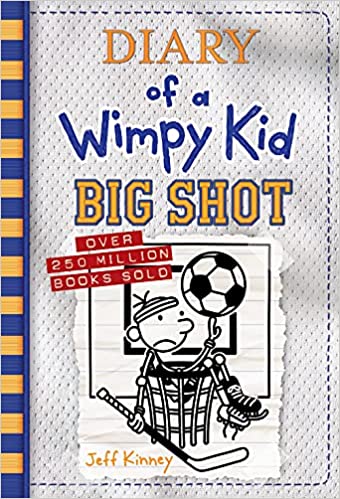 The sixteenth book in the Diary of a Wimpy Kid series by Jeff Kinney, Diary of a Wimpy Kid "Big Shot" has many students at Colonial school buzzing.
In this book, "Big Shot" the main character, Greg Heffley plays in field day at school. During field day at his school, things get competitive. He explains how he is not good at sports and doesn't like them anymore. He remembers when he was younger he used to like sports because during games his coaches were fun and let everybody score. Also, his friends liked to go to the snack and shack to have slushies and junk food. When he got older, things changed. The coaches were mean, refs were always blowing their whistles and even the snack and shack started selling healthy food.
Eventually, Greg's mom tells him to give sports another try, so he signed up for basketball. And you are going to have to read it to find out what happens next!
Jack Dittus-Lang a student at Colonial who read the book said, "It's a really good and funny book." Luke Messina explained, "It was good to have a new topic and I thought it was very interesting." Many Colonial students recommend giving this book a read!
View Comments(1)