Good is No Fun at All: The Bad Guys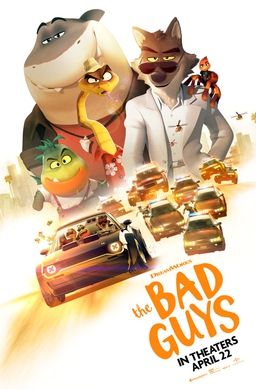 The Bad Guys the movie was released on April 22nd, 2022. The Bad Guys is a funny yet action packed filled movie.
The Bad Guys are a group of animals who plan to steal "The Golden Dolphin" from the Governor. The Bad Guys fail and get captured. The Governor turns out to be the Crimson Paw who is also a criminal and breaks them out of jail.
In the end, the people believe it's the bad guys who stole the Golden Dolphin but it's not. Maybe the "bad guys" are really the "good guys" instead. This movie also has a series of books that goes along with the storyline. The books are very funny and great. You should read them!
Leave a Comment
About the Contributors
Alexander Berman, Staff Reporter
Hi my name is Alexander and my nickname is Xander. I like to play with my dog and I love her a lot! I also like to trade Pokemon. My favorite color is...