Colonial Students Participate in Building Bridges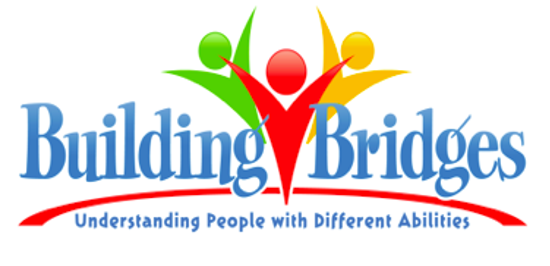 All of the students at Colonial school experienced the Building Bridges program which helps others understand people with different disabilities.
Becky Curran met with the Kindergarteners and taught the children about Dwarfism. The students looked at two oreos, one that was a normal size and one that was smaller. They spoke about how they look different on the outside but that doesn't mean they will taste any different on the inside. The students also learned about someone being blind and deaf. For their activity, they had to put on a mask where they could not see anything! Lastly, they learned how to use sign language to sing happy birthday.
Annie Chiapetta was the guest speaker for the first graders. Annie is blind and had her service dog Bailey there to guide her. Also, a cane to help her. Annie talked about what her life was like being blind and showed the kids a video. At the end, the first graders got a chance to ask questions.
Carole Moskowitz spoke to the second graders about being deaf. Jody who was the interpreter helped everyone communicate. They participated in group activities such as telephone with ear plugs in and out, they also worked on sign language. Some kids even learned their names in sign language.
Greg Allen met with the third graders where they also learned about being deaf. The students learned about someone's experiences being deaf. They put themselves in their shoes by using their other senses to find an object.
Dina Zuckerberg & Sondra Neuschotz spoke to the fourth graders. They learned about how some people with differences have a hard time walking because they were born without a leg or had an accident. They completed activities where they used metal sticks to pick up socks and a piece of paper. The second activity was that they had to tape their thumbs and pointer fingers and try to use a special fork. Also, they used their non dominant hand to pick up the cereal. It was a hard challenge but they were able to put themselves in the person shoes.
Tobias Frei from Pelham Memorial High School spoke to the fifth graders about ADHD. They also learned about a lot of famous and successful people with dyslexia. Some of these people include Thomas Edison, John Lennon, Albert Einstein, and Walt Disney. They experienced the perspective of someone with dyslexia, by looking in the mirror and trying to trace a wavy line and trying to read a book with words in the wrong places and facing the wrong direction.
Colonial school is so grateful to have this program where we can all learn and understand people with different disabilities better.
Leave a Comment