Building Bridges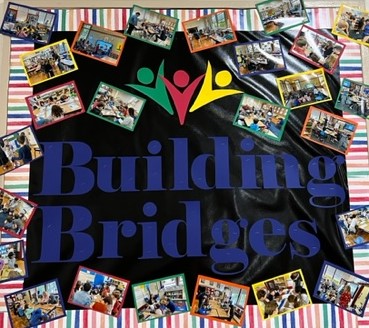 Building Bridges returned for its fourth year at Colonial. Building Bridges is a program designed to educate children about understanding people with different abilities. Colonial students get to experience this through interactive classroom activities and with special guest speakers.
Kindergartners discussed an overview of disabilities. First Graders learned about people with sight impairments. Second Graders learned about hearing impairments. Third Graders focused on Autism and Down Syndrome. Fourth Graders learned about people with physical disabilities and Fifth Graders discussed learning disabilities.
Sometimes the people who come in bring tools, blindfolds, and other objects for activities and observations. Guest speakers come in and give you a blindfold and tell you to walk around or tell you to figure out what you are holding, if you are learning about sight impairments. And they might even tell you to feel braille.
Thank you to the parent volunteers, Mrs. Matts, and her crew who helped make this possible.
Leave a Comment
About the Writers
Stella Marchione, Staff Reporter
Hi, my name is Stella, and my favorite color is ocean blue. I love biking, playing sports, and playing with my mini golden doodle, Sadie. My favorite subject...
Ruby Yavin, Staff Reporter
Hi,my name is Ruby. I don't have any pets but I have a little sister named Violet. I love to play soccer and basketball. My favorite animal is a bunny....
Madeline Sweeney, Staff Reporter
Hi my name is Madeline. My favorite colors are teal/turquoise and pink. I love reading, especially the Harry Potter series. My favorite subject is science.