Paws For Kindness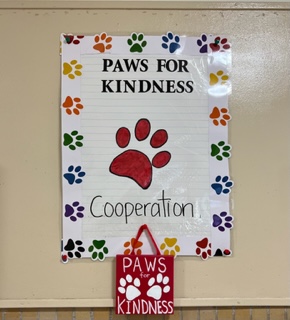 Mrs. Garcia, Colonial's principal created Paws for Kindness! In recognition of World Kindness Day, at the beginning of every month, during morning announcements, Colonial students are given a word of kindness to focus on. Colonial school calls it Paws for Kindness.
A paws for kindness word is a friendly word that our school focuses on for the month. For example, some of our paws for kindness words have been appreciation, include, and friendliness. This months paws for kindness word is cooperation.
What does cooperation mean? Cooperation means working together to complete a goal. One way you can cooperate is by showing teamwork. You need to cooperate while working in a group for example, we cooperate with our classmates while doing a school project or participating in a game. Remember to always cooperate when you are working with other people and show kindness every single day!
Leave a Comment